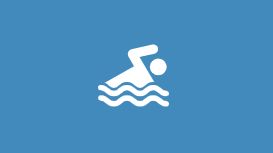 FEATURED

(2)

0118 930 3136
We have a proven track record of innovative designs, effective problem solving and attention to detail and our goal is to meet and exceed the expectations of every customer. We take on all types of

jobs from small domestic work to larger commercial projects, all carried out to the highest standards, and at very competitive prices. We work across the UK / France and Channel Islands.
M Pools have been amazing; their customer services have beyond outstanding. Would highly recommend buying from Malcolm.
Thanks to Malcolm and his team for expediting the renewal of our liner for a special birthday party. A great job is done. Would highly recommend M Pools and Landscaping. Thanks, chaps... The Marshall's.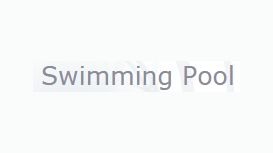 Swimming Pool Consultants Ltd offer their clients tailored solutions to suit any requirement and budget. We offer expertise in the design and specification of swimming pools for domestic and

commercial use. Please contact us to discuss your project requirement. We provide telephone and email advice on all aspects of swimming pool design and construction. Our consultants are also available for site surveys.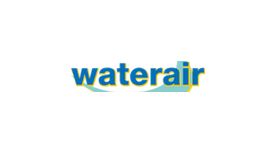 Piscines Waterair is the leading supplier of inground swimming pool kits and invented the concept of the swimming pool with a steel structure. For over 43 years, this technological innovation has

allowed over 95,000 people to easily and quickly assemble their swimming pools while saving a lot of money compared to traditional swimming pools. Swimming pool structures are guaranteed for 20 years and liners are guaranteed for 12 years.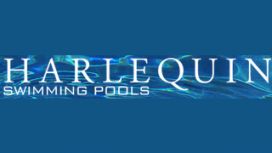 Harlequin Pools is an established swimming pool company, experienced in the design and construction of outdoor swimming pools for discerning clients across southern England. At Harlequin, we provide

all elements of our bespoke swimming pool services in-house by our own hand-picked team, whether pool construction, renovation or maintenance, so you can be assured of our personal and professional service at all times.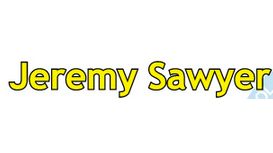 Company Director Jeremy has worked in the swimming pool industry for 30 years. He is a member of the Institute of Swimming Pool Engineers (M.I.S.P.E), and has a wealth of experience. All staff at

Jeremy Sawyer Ltd are fully trained, friendly and reliable.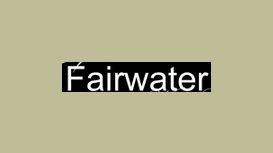 Based in West Sussex, Fairwater Limited was established in 1993 by Managing Director Martin Kelley and has extensive experience in the design, construction and maintenance of water gardens. Working on

both domestic and commercial sites, Fairwater Limited offers a tailored service from technical design to full construction of both formal and informal water gardens. In 2003 Fairwater added natural swimming pools to the services offered by joining forces with BioNova of Germany.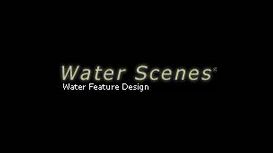 Water Scenes offer water garden design, water feature consultancy and construction services for fountain water features, garden fish ponds and natural swimming pools. Based in the New Forest on the

boarders of Hampshire and Dorset, we cover the south of the UK including London and beyond. We have a diverse portfolio of private and commercial water feature projects. Specialist water features.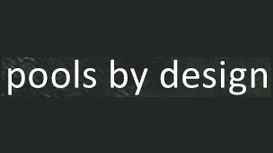 Beautiful pools and successful projects are possible only through thorough planning and close attention to detail. With this in mind we take an extremely design led focus from the outset of every

project, working closely with clients, their architects and interior designers to create a unique pool that will complement the property and it's surroundings.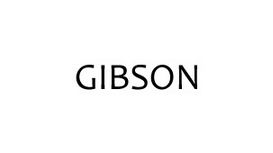 gibsonfibreglassservices.co.uk
Gibson Fibreglass Services renovates pools throughout the UK and in Europe. We are members of SPATA, the Swimming Pool and Allied Trades Association, and have been exclusive swimming pool specialists

for over 25 years. If your swimming pool is cracked or leaking, has pitted marblite, flaking paint or is simply in disrepair.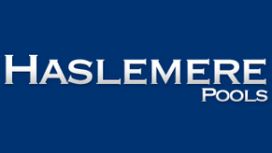 We understand that a swimming pool is a major purchase, and you have many options to consider and decisions to make. Through careful planning and offering helpful advice, Haslemere Pools are able to

ensure that you make the right decision when you purchase a pool. From that point on, you simply leave the work to us. Haslemere Pools manage the whole project on your behalf, from excavation to final commissioning, and we will always make it our duty to keep you informed every step of the way.
---
Having your own swimming pool is a luxury that not everyone is lucky enough to have and be able to afford. Therefore, once you save up all the money for building a swimming pool at home, there is no doubt you are going to look for a reliable and reputable swimming pool company in Southsea. However, is it really that easy to find the best swimming pool company in Southsea? To find a swimming pool company in Southsea that can offer and provide a very high quality of building, installation, maintenance and repair services? Well, it is not impossible, this is for sure. Your reliable swimming pool company in Southsea definitely exists. Today's article will provide you with a few useful tips on how to choose the right swimming pool company in Southsea.
Choosing a Swimming Pool Company in Southsea – Your Budget
Constructing and having installed a swimming pool at home is definitely going to make a big dent in your wallet. Therefore, you should be ready to dedicate a rather serious budget on such a project. However, even when constructing a swimming pool, you can still enjoy some more budget-friendly options and don't spend a little fortune with your swimming pool company in Southsea. A good and reliable swimming pool company in Southsea should be able to provide you with enough choice of options depending on the budget you work with. A reliable swimming pool company in Southsea should also be able to advise you on what expenses you can cut in order to stay within your budget. Finally, a good swimming pool company in Southsea will never hide costs and charges from you. The right swimming pool company in Southsea will provide you with a quote that includes all expenses and will discuss all additional and unexpected costs with you and on time.
Choosing a Swimming Pool Company in Southsea – Portfolio of Designs
A good swimming pool company in Southsea should have a good portfolio of projects they have worked on and different designs they are good at and can achieve for you too. Make sure you are choosing a swimming pool company in Southsea that has the experience and can cater to you by creating the exact designs you are interested in and that will suit your home, making the most of your space.
Choosing a Swimming Pool Company in Southsea – Experience
When it comes to such a big-scale and expensive project like constructing a swimming pool, you definitely don't want to go for a swimming pool company in Southsea that is absolutely new to the field. There is nothing wrong with a startup business and every business deserves the opportunity to prove themselves as professionals. However, the more expensive the project is, the more you will feel safer and happier if you choose to work with a swimming pool company in Southsea that can ensure enough experience, knowledge, and expertise in the field.
When choosing a swimming pool company in Southsea to work with, allow yourself enough time to do a research and check out all options you have. Looking for a swimming pool company in Southsea requires utilising all resources you can access, including checking out referrals, online reviews, asking around, etc. Once you choose the right swimming pool company in Southsea, you can enjoy a smooth-running project and perfect results.