Recommended Swimming Pool Companies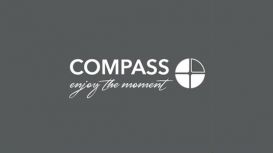 Compass Pools is the UK's exclusive importer of the award-winning Compass Ceramic Pool. These bespoke, one-piece pools can be made to fit any space, including gardens and basements. Engineered for

longevity and efficiency, the company's pools have been developed with over 30 years of experience in the industry. Visit the website or get in touch with a pool installation expert to find out more.
premium

(2)

0118 930 3136
We have a proven track record of innovative designs, effective problem solving and attention to detail and our goal is to meet and exceed the expectations of every customer. We take on all types of

jobs from small domestic work to larger commercial projects, all carried out to the highest standards, and at very competitive prices. We work across the UK / France and Channel Islands.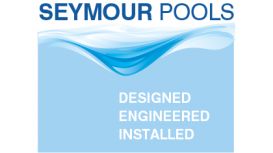 Seymour Pools are an innovative and forward thinking specialist engineering company led by a team with over 30 years experience in the swimming pool and leisure industry. Over many years we have

dedicated our skill and experience to the planning, design, installation and construction of not just swimming pools but total swimming pool environments and wet leisure facilities. Painstaking care is taken to deliver an unparalleled quality of pool design promising countless years of pleasure to our clients.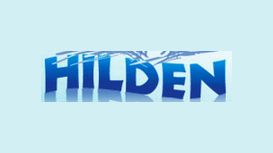 Hilden Pools have been designing and constructing indoor and outdoor swimming pools in kent and south east England for 30 years. We are a family owned business and have successfully built up an

impressive portfolio of clients swimming pools. We can design and construct your swimming pool from start to finish to your exact specifications and needs. There are no third party contractors involved.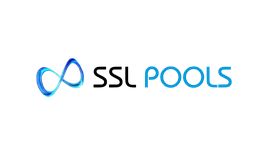 Our offices are in the centre of Preston allowing us to have a central hub for both our customers and our employees. Meaning fast access to transport links and materials. On-site we have a range of

tiles and liner samples as well as pool, spa and hot tub chemicals and some top of the range Hot Tubs to show. We currently have a wide range of skilled employees working for us including service engineers, plumbers, tilers, joiners, electricians and contract managers.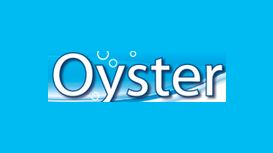 Oyster Pools is one the UK's longest stablished specialist swimming pool companies, with in-depth expertise in constructing domestic swimming pools. We have been successfully building pools for over

40 years, and also specialise in the refurbishment of existing swimming pools. We are also an approved Endless Pools™ dealer & installer.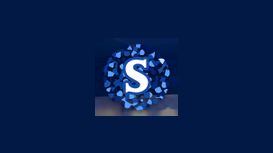 swimmingpooldesignlondon.co.uk
Swimming Pool Design London is formed from a reputable collaboration of consultants, designers, engineers, craftsman and construction experts who equally design and build bespoke luxury swimming pools

to the client's conceptions creating peaceful, beautiful and modern environments. Our company continually endeavors to focus on attention to detail with in depth knowledge on design, engineering and finishing experiences for a considerable number of years.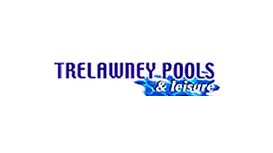 Whether for your home or business choosing a pool that suits your lifestyle or business requires a lot of consideration. At Trelawney Pools and Leisure we will help and advise you on all aspects of

selecting, . The increase in the popularity of installing a sauna room has come about with more people taking their health and well-being seriously. It has become part of every day life.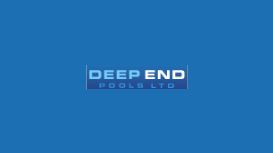 Formed in Buckinghamshire in 2001 with a staff of just two, Deep End Pools have grown to be one of the UK's most prestigious swimming pool and home leisure development companies. We work with some of

the country's most discerning clientele in helping them realise their dreams. We produce multi award winning designs, and install some of the most beautiful home and commercial leisure facilities in Britain.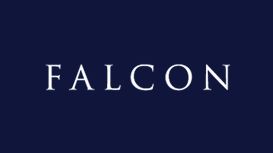 You dream your dreams, we build them for you. From the moment you open your eyes to the potential of a Falcon Pool, we will guide you through until your dream becomes a reality. For close on 40 years

Falcon Pools has become synonymous with building bespoke design swimming pools to the highest standards with an unsurpassed level of care and attention. Our experience and commitment to every customer means each of our pools is unique in its own right. 247swimmingpoolrepair.co.uk
Each of our trained engineers also has a wealth of experience in installing and repairing both commercial and private spas, saunas and heating plants as well as swimming pools. We can manage the

entire project, from concept to first dip. So whether you are considering an indoor pool, for year-round use or an outdoor pool, which is often a lower cost option, your swimming pool project will be in safe hands with us. We do undertake pool projects on in Europe and Morocco.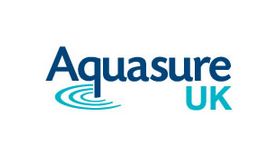 swimming-pool-builders.co.uk
Our swimming pools are all individually designed and built to meet the exact requirements of our clients. Working closely with architects and the clients' own interior designers, our exclusive

swimming pool builds are unique. Hidden deck level and vanishing edge pools, constructed in stone, are bespoke to each build. Aquasure are able to fully install, 'supply only', or work with your own builders, making a cost effective development achievable.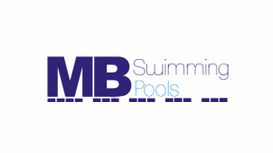 MB Swimming Pools, are a leading UK Swimming Pool Company who specialises in design, installation and construction of all indoor/outdoor swimming pools. Using our experienced team we can create a pool

to be proud off, by working with your individual specification we can help ensure expectations are met. A family run business that believes in the values of our customer service, efficient and prompt delivery.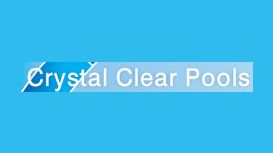 We supply and install hot tubs in most areas of the UK including Swansea Hereford and Bristol, Gloucester Oxford also Taunton | Spa Chemicals supplied. It can be portable or built-in. The pool has 5

turbo jets providing a powerful and adjustable current allowing you to exercise by swimming and doing other aquatic exercises. We also supply pool and spa chemicals to keep your swim spa sparkling!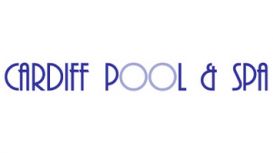 Cardiff Pool and Spa, established in 1999, has 15 years of experience in the pool industry. The company caters for both commercial and domestic clients offering service, maintenance, refurbishment and

new build, together with the the supply of pool, spa, sauna and steam room equipment and chemicals. Our showroom is situated just off Penarth Road, Cardiff and has Spas and endless pools on display, together with a wide range of chemicals and equipment.
---
Having or deciding to have a swimming pool at home is a luxury not everyone can enjoy and you are a lucky one if you are planning to have one built. However, one thing is for sure, it will take time and some thorough research to find the best swimming pool company, who will build the swimming pool of your dreams, do it on time and within your budget, minimize the stress and mess during the whole project. So when you have made the decision to purchase your swimming pool, you have made one great decision, but now it is time to think of where to find and how to choose the best swimming pool company. Here are some of the main things you want to consider when choosing the swimming pool company you want to work with. At the end of the day, choosing the right swimming pool company is very important and you want to take your time and not rush out this decision.
Choosing a Swimming Pool Company: Experience
One of the first and most important aspects you want to consider when choosing a swimming pool company is how long they have been in the industry and what is their experience. Although not necessarily a sign of professionalism, experience of the swimming pool company is definitely important and will give you the peace of mind they are doing something right in order to be established in the swimming pool company field for such a long time. Finding a well-established swimming pool company who has their own swimming pool company facilities or has been established in the field for a long time and has years of professional experience is very important and it will show you the swimming pool company can offer stability and commitment to the business and to the services they offer to each and every client. So every experienced and professional swimming pool company will be more than happy to share more about their experience with you and provide you with the peace of mind you are looking for, considering that the service of a swimming pool company is usually quite an investment. If a swimming pool company is not willing to share such information, this can be a major red flag, therefore we recommend you reconsider your options and look for other opportunities for hiring a reliable swimming pool company.
Choosing a Swimming Pool Company: References
Of course, a reliable and professional swimming pool company should be able to provide you with both recent and older references for your contact. This is a very important thing to ask for a swimming pool company because it will show you how other clients have experienced the job of the swimming pool company and if they recommend them. At the end of the day, a swimming pool company who is good at what they do and have nothing to hide from you as a client is a swimming pool company who will willingly provide you with references. A swimming pool company who delivers high-quality service will always meet your request with respect and provide you with the references you are asking for.
Choosing a Swimming Pool Company: Associations Membership
Of course, usually a professional and well-established swimming pool company will be a member of different trade and professional associations and organizations. If a swimming pool company decides to be involved in different trade associations and industry organizations, this can show you that they are committed to the industry and to delivering a high standard of services. When a swimming pool company is a member of such organizations, you can have the peace of mind that you are hiring a professional, who is willing to focus on your project entirely, invest their time, craftsmanship, and hard work into finishing a project that absolutely meets your needs, requirements, and desires.
Choosing a Swimming Pool Company: Equipment
When it comes to the service of a swimming pool company, there is a wide spectrum of technologies and equipment they can utilize in order to deliver a high-quality service. A swimming pool company can choose to work with more classic equipment and methods they have trusted for years. Or a swimming pool company may be more of an innovative specialist and keep up with all trends, working with high tech, cutting-edge modern equipment. Both options are good, what is most important is the way the swimming pool company will deliver the service and the final result. When choosing a swimming pool company, make sure to ask more about the specific equipment, techniques, and methods they utilize and decide if these meet your expectations and what you want.
Choosing a Swimming Pool Company: Contract
When you decide to hire a swimming pool company, always make sure they provide you with a contract in order to avoid possible issues and disappointment in future. However, always make sure to thoroughly read the contract and ensure you understand the payment method before you sign this contract with the swimming pool company. Be careful as a swimming pool company may ask for additional money and charge for additional services not mentioned in the contract. Everything you are paying for should be already mentioned in the contract provided by the swimming pool company. If something unexpected happens, the swimming pool company should always first discuss it with you. Make sure you stay within the guidelines of the contract.
Choosing a Swimming Pool Company: Pools
You probably already know this, but not all swimming pools are the same. It is the job of the swimming pool company to advice you on the best option you have, keeping in mind your requirements, desires, budget. When you work with a swimming pool company, always make sure to get a quote for the specific type of pool you are interested in.
Choosing a swimming pool company: Experience
Choosing a swimming pool company: References
Choosing a swimming pool company: Associations membership
Choosing a swimming pool company: Equipment
Choosing a swimming pool company: Contract
Choosing a swimming pool company: Pools