Recommended Swimming Pool Companies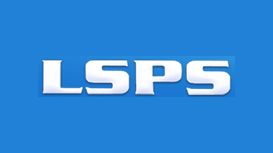 The business was started in 1975 by the Peirson family, in the early days there were very few pool companies in the UK and a gap was found in the market offering pool maintenance and service, we now

have have 8 engineers with various skills in the pool building trade.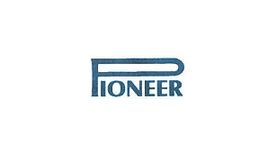 We aim to offer a quality, professional service based on our 25 years experience within the industry. Our company specialises in contract work with the leisure industry, local authorities, health

authorities, schools, hotels and the private sector throughout South Wales. We can offer any of our construction, swimming pool cleaning, or repair services on a regular basis or just when required.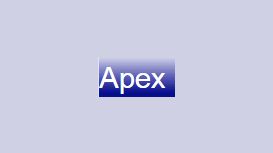 Established in 1973 we are a well known company specialising in the building, construction and maintenance of swimming pools. Our experience in pool construction is unrivalled and having built over 60

pools since the company started over 40 years ago speaks for itself. We are able to offer a highly personal service to our clients unattainable by larger National companies. This together with our competitive prices and high standard of workmanship guarantees excellent value for money.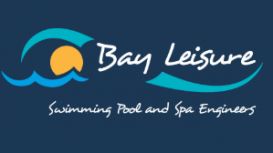 We are professional swimming pool & spa installers/engineers servicing swimming pools within Torbay and across both Devon & Cornwall. We only sell top quality pool equipment that we would install

ourselves. Contact us now for a no obligation free quotation or visit our shop.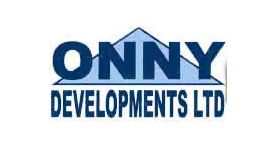 Onny Developments Ltd in Craven Arms, Shropshire is a property development company with expertise in Barn Conversions, New Build Property, Commercial Contracting and Swimming Pool Construction. We are

an established company, founded in 1988. The site contains past and present examples of our work. Please take a look around.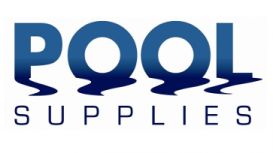 Formed in the Spring of 2009, all members of the Pool Supplies Team have worked both in the construction and maintenance of Swimming Pools for many years, and combined, we have a total of over 60

years experience in the Swimming Pool Industry. Drawing on our wealth of experience, we are able to offer an exceptional level of service and sound advice.
To date we have fully constructed or been involved with the construction of over 250 Swimming Pools in the UK plus over 300 pools with our Far Eastern company, both residential and commercial. In

addition to the construction we supply and maintain over 400 customers throughout the North West area.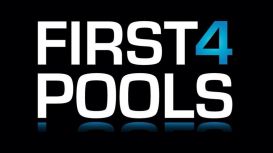 First4Pools are the number one specialists in swimming pool, hot tub, spa, steam room and sauna installation, maintenance and repair in South West UK. We cover Bristol, Bath, Wiltshire, Somerset,

Dorset and the surrounding areas.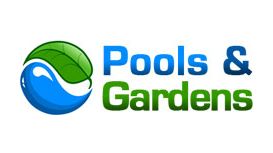 Pools and Gardens est 1973 is a family based company with years of experience in the swimming pool and spa trade. We construct, renovate, refurbish, service and maintain swimming pools within the

Midlands region and design and install swimming pool surrounds using a variety of high quality landscape materials. We also supply high quality spas, hot tubs, gazebos and enclosures with a wide range of prices available and models to suit most budgets.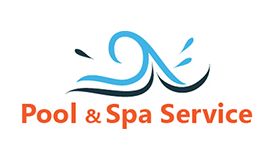 Our company is owned and run by Kelley Murray who has 14+ years experience in the Hot Tub and Leisure industry and offer sales, service, spares, repairs, installations and aftercare to all makes and

models of Hot Tub, Spa and Swimming Pool. We offer domestic swimming pool refurbishment and full design and build services as well as installation and repair of commercial and domestic sauna and steam rooms.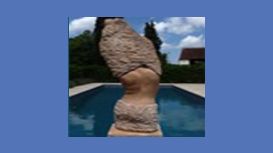 Town and Country Swimming Pools was established in 1989, by Brian Hussey, we are a family run business offering a complete package to clients, all our work is carried out by our own team and we never

sub-contract any of our work. Shotbrete Swimming Pools with Mosaic Tile Finishes Refurbishment to Existing Swimming Pools Hot Tubs & Spas Automatic Safety Covers Hard Landscaping.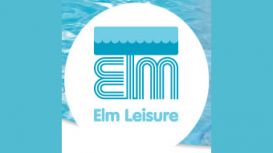 Pool accessories and swimming pool chemicals are available at Elm Leisure. The very best products are here for purchase and Elm Leisure is a family run business. We offer you help and advice on the

project management and design of your pool and also the best in after-care services and products.
We are the only Specialist Manufacturers of Swimming Pool Covers, Solar Pool Covers and suppliers of high quality equipment for Swimming Pools who sell direct to the public. This saves our customers

time and money, and means that we can discuss their exact requirements directly. Poolwarehouse are a family owned business that have been selling on the internet for many years. During this time we have built a reputation for excellent service, quality products and great value for money.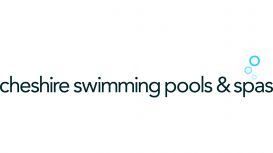 Cheshire Swimming Pools and Spas is an established family business, Cspas build & maintain swimming pools, a specialty is Riviera one-piece pools. We supply and install Villeroy & Boch and Marquis

Spas, & are Tylo dealers. Our shop has full range of chemicals, accessories, toys and equipment. The shop is open seven days a week. Adrian a Director has building qualifications from Stockport College, Department of Building and Civil Engineering. Chris a director is a qualified NICEIC electrician.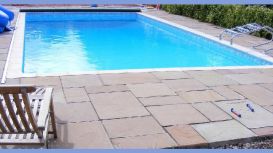 Swimming pool installers - Replacement pool liners - Pool renovation - Chemicals Equipment UK Local to Bristol Cardiff Gloucester Hereford Monmouth and Chepstow. John Cox TnISPE is a qualified

swimming pool technician and since 1994 has been a member of the ISPE. Designing and installing indoor and outdoor swimming pools, building wildlife ponds and landscaping.
---
Having or deciding to have a swimming pool at home is a luxury not everyone can enjoy and you are a lucky one if you are planning to have one built. However, one thing is for sure, it will take time and some thorough research to find the best swimming pool company, who will build the swimming pool of your dreams, do it on time and within your budget, minimize the stress and mess during the whole project. So when you have made the decision to purchase your swimming pool, you have made one great decision, but now it is time to think of where to find and how to choose the best swimming pool company. Here are some of the main things you want to consider when choosing the swimming pool company you want to work with. At the end of the day, choosing the right swimming pool company is very important and you want to take your time and not rush out this decision.
Choosing a Swimming Pool Company: Experience
One of the first and most important aspects you want to consider when choosing a swimming pool company is how long they have been in the industry and what is their experience. Although not necessarily a sign of professionalism, experience of the swimming pool company is definitely important and will give you the peace of mind they are doing something right in order to be established in the swimming pool company field for such a long time. Finding a well-established swimming pool company who has their own swimming pool company facilities or has been established in the field for a long time and has years of professional experience is very important and it will show you the swimming pool company can offer stability and commitment to the business and to the services they offer to each and every client. So every experienced and professional swimming pool company will be more than happy to share more about their experience with you and provide you with the peace of mind you are looking for, considering that the service of a swimming pool company is usually quite an investment. If a swimming pool company is not willing to share such information, this can be a major red flag, therefore we recommend you reconsider your options and look for other opportunities for hiring a reliable swimming pool company.
Choosing a Swimming Pool Company: References
Of course, a reliable and professional swimming pool company should be able to provide you with both recent and older references for your contact. This is a very important thing to ask for a swimming pool company because it will show you how other clients have experienced the job of the swimming pool company and if they recommend them. At the end of the day, a swimming pool company who is good at what they do and have nothing to hide from you as a client is a swimming pool company who will willingly provide you with references. A swimming pool company who delivers high-quality service will always meet your request with respect and provide you with the references you are asking for.
Choosing a Swimming Pool Company: Associations Membership
Of course, usually a professional and well-established swimming pool company will be a member of different trade and professional associations and organizations. If a swimming pool company decides to be involved in different trade associations and industry organizations, this can show you that they are committed to the industry and to delivering a high standard of services. When a swimming pool company is a member of such organizations, you can have the peace of mind that you are hiring a professional, who is willing to focus on your project entirely, invest their time, craftsmanship, and hard work into finishing a project that absolutely meets your needs, requirements, and desires.
Choosing a Swimming Pool Company: Equipment
When it comes to the service of a swimming pool company, there is a wide spectrum of technologies and equipment they can utilize in order to deliver a high-quality service. A swimming pool company can choose to work with more classic equipment and methods they have trusted for years. Or a swimming pool company may be more of an innovative specialist and keep up with all trends, working with high tech, cutting-edge modern equipment. Both options are good, what is most important is the way the swimming pool company will deliver the service and the final result. When choosing a swimming pool company, make sure to ask more about the specific equipment, techniques, and methods they utilize and decide if these meet your expectations and what you want.
Choosing a Swimming Pool Company: Contract
When you decide to hire a swimming pool company, always make sure they provide you with a contract in order to avoid possible issues and disappointment in future. However, always make sure to thoroughly read the contract and ensure you understand the payment method before you sign this contract with the swimming pool company. Be careful as a swimming pool company may ask for additional money and charge for additional services not mentioned in the contract. Everything you are paying for should be already mentioned in the contract provided by the swimming pool company. If something unexpected happens, the swimming pool company should always first discuss it with you. Make sure you stay within the guidelines of the contract.
Choosing a Swimming Pool Company: Pools
You probably already know this, but not all swimming pools are the same. It is the job of the swimming pool company to advice you on the best option you have, keeping in mind your requirements, desires, budget. When you work with a swimming pool company, always make sure to get a quote for the specific type of pool you are interested in.
Choosing a swimming pool company: Experience
Choosing a swimming pool company: References
Choosing a swimming pool company: Associations membership
Choosing a swimming pool company: Equipment
Choosing a swimming pool company: Contract
Choosing a swimming pool company: Pools