Recommended Swimming Pool Companies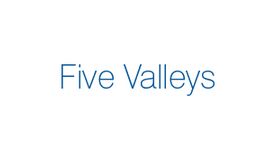 fivevalleysnaturalpools.co.uk
Based in the heart of the Cotswolds, Five Valleys Natural Pools have been designing and creating beautiful landscapes for many years and, in partnership with BioTop, building natural swimming pools

and ponds. Combining our design and project management experience with Biotop's world leading pool filtration systems we create stunning swimming pools and ponds to suit every requirement.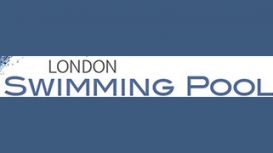 For over 30 years architects and designers have entrusted London Swimming Pool Company (LSPC) with the design and build of luxury swimming pools and spas within their prestigious residential schemes.

A multi-award winner, we design and build pools and spas for London's most desirable homes and for commercial installations, with the majority of clients coming through architects and the remaining coming to us direct from the end-user. JmL Pools was formed in 2011 by Tony Packer, who has over 25 years experience in the swimming pool industry and is well regarded amongst peers and clients. Tony has had managerial experience for over

10 years giving him the ability to access the best suppliers at the most competitive rates. 80% of JmL Pools business comes through recommendations. Refurbishment work is a speciality, along with servicing and maintenance, commercial or private.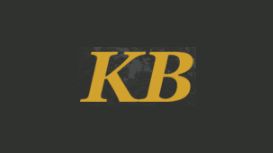 Pools has offered a superb professional pool and spa service for over 25 years throughout the South Coast of England. Our company has installed and serviced a wide range of swimming pools and spas

that been built to our customer's specifications. On every job, we will provide highly trained, and experienced pool builders and service engineers who will help bring your dream pool or spa to life.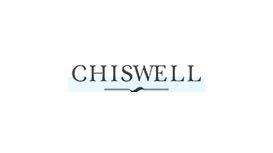 Chiswell have been designing, supplying and installing bespoke outdoor and indoor pools, hot tubs, saunas and steam rooms for over 40 years, making us one of the leading luxury lifestyle companies in

the Hertfordshire, Buckinghamshire and Bedfordshire regions.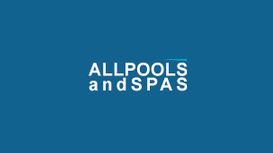 Allpools and Spas Ltd in Somerset are able to offer a wide range of design, specification and construction services covering all aspects of pool build. We work with our clients to design a pool and a

surround to meet their exact requirements and that will be an enjoyable asset for many years to come.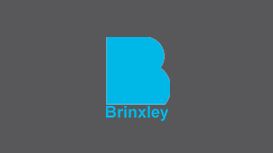 Founded 30 years ago, Brinxley Contracts is now a second-generation family firm specialising in swimming pool finishing. We work directly for swimming pool owners and also as specialist finishing

sub-contractors for pool construction companies and pool enclosure manufacturers. Private and commercial swimming pool owners can call on us for a complete refurbishment service where the concrete pool shell is cracked or the old tiles are loose and falling off.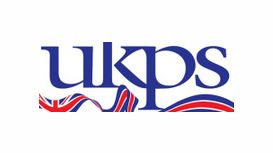 At UK Pool Store, we have been providing all of your swimming and spa pool requirements for more than 16 years. We have a fantastic range of pools, which you will find listed below, and our large

selection of water treatment and pool chemicals will help keep your water healthy all year round.
If you would like more information, would like to receive a brochure or a free guide, have any questions or queries or would just like an informal chat about any of our products or services then

please contact us on. Looking for a new swimming pool for your garden or home or a new pool enclosure to ensure you to get the most use out of your pool? Maybe you have a swimming pool that needs some repairs or a full refurbishment?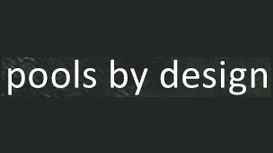 Beautiful pools and successful projects are possible only through thorough planning and close attention to detail. With this in mind we take an extremely design led focus from the outset of every

project, working closely with clients, their architects and interior designers to create a unique pool that will complement the property and it's surroundings.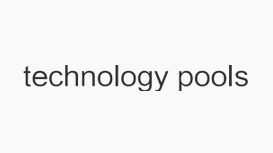 We can help right from the beginning, even if you are just playing with the idea of having a swimming pool. We plan the build with full considerations to the site conditions and try to make you aware

of all possible considerations that you should keep in mind when you decide to take the plunge.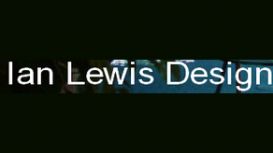 If you are looking to build a swimming pool, whether it be an outside pool for occasional use in the summer, an indoor pool or a fully fitted out commercial leisure suite, we can help you. Please

refer to the Pool design and selfbuildpools section. If you are interested in our innovative deck level system (which makes elegant pools affordable), then please refer to the Simpool deck level system section.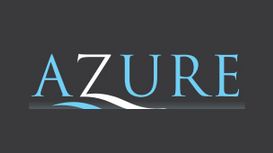 Outdoor poolsIndoor poolsEndless poolsRefurbishmentPool designPool constructionPool buildHow much room do I need? Azure Pools & Hot Tubs specialises in swimming pool design, construction and

maintenance for indoor and outdoor pools and the installation of hot tubs, steam rooms, saunas & pool enclosures. We also supply chemicals and equipment.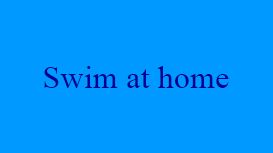 SG Leisure is based in the East Midlands and is a well established swimming pool company with an excellent reputation. As well as designing and building indoor and outdoor pools we also repair and

refurbish existing pools. We supply kits for both builders and DIY projects. We also supply high quality water treatment products and accessories.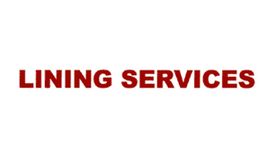 Is fibreglass the right material for you? Nine times out of ten we can confidently say yes. Fibreglass is a remarkably adaptable and durable composite. Your leaking tank, sump, bund, swimming pool or

water feature can all be repaired and have a longer life with a fibreglass lining. The major cost of asset replacement and consequent disruption to operations can be avoided if you just think fibreglass lining. Of course, fibreglass is not only used for refurbishment projects.
---
Having or deciding to have a swimming pool at home is a luxury not everyone can enjoy and you are a lucky one if you are planning to have one built. However, one thing is for sure, it will take time and some thorough research to find the best swimming pool company, who will build the swimming pool of your dreams, do it on time and within your budget, minimize the stress and mess during the whole project. So when you have made the decision to purchase your swimming pool, you have made one great decision, but now it is time to think of where to find and how to choose the best swimming pool company. Here are some of the main things you want to consider when choosing the swimming pool company you want to work with. At the end of the day, choosing the right swimming pool company is very important and you want to take your time and not rush out this decision.
Choosing a Swimming Pool Company: Experience
One of the first and most important aspects you want to consider when choosing a swimming pool company is how long they have been in the industry and what is their experience. Although not necessarily a sign of professionalism, experience of the swimming pool company is definitely important and will give you the peace of mind they are doing something right in order to be established in the swimming pool company field for such a long time. Finding a well-established swimming pool company who has their own swimming pool company facilities or has been established in the field for a long time and has years of professional experience is very important and it will show you the swimming pool company can offer stability and commitment to the business and to the services they offer to each and every client. So every experienced and professional swimming pool company will be more than happy to share more about their experience with you and provide you with the peace of mind you are looking for, considering that the service of a swimming pool company is usually quite an investment. If a swimming pool company is not willing to share such information, this can be a major red flag, therefore we recommend you reconsider your options and look for other opportunities for hiring a reliable swimming pool company.
Choosing a Swimming Pool Company: References
Of course, a reliable and professional swimming pool company should be able to provide you with both recent and older references for your contact. This is a very important thing to ask for a swimming pool company because it will show you how other clients have experienced the job of the swimming pool company and if they recommend them. At the end of the day, a swimming pool company who is good at what they do and have nothing to hide from you as a client is a swimming pool company who will willingly provide you with references. A swimming pool company who delivers high-quality service will always meet your request with respect and provide you with the references you are asking for.
Choosing a Swimming Pool Company: Associations Membership
Of course, usually a professional and well-established swimming pool company will be a member of different trade and professional associations and organizations. If a swimming pool company decides to be involved in different trade associations and industry organizations, this can show you that they are committed to the industry and to delivering a high standard of services. When a swimming pool company is a member of such organizations, you can have the peace of mind that you are hiring a professional, who is willing to focus on your project entirely, invest their time, craftsmanship, and hard work into finishing a project that absolutely meets your needs, requirements, and desires.
Choosing a Swimming Pool Company: Equipment
When it comes to the service of a swimming pool company, there is a wide spectrum of technologies and equipment they can utilize in order to deliver a high-quality service. A swimming pool company can choose to work with more classic equipment and methods they have trusted for years. Or a swimming pool company may be more of an innovative specialist and keep up with all trends, working with high tech, cutting-edge modern equipment. Both options are good, what is most important is the way the swimming pool company will deliver the service and the final result. When choosing a swimming pool company, make sure to ask more about the specific equipment, techniques, and methods they utilize and decide if these meet your expectations and what you want.
Choosing a Swimming Pool Company: Contract
When you decide to hire a swimming pool company, always make sure they provide you with a contract in order to avoid possible issues and disappointment in future. However, always make sure to thoroughly read the contract and ensure you understand the payment method before you sign this contract with the swimming pool company. Be careful as a swimming pool company may ask for additional money and charge for additional services not mentioned in the contract. Everything you are paying for should be already mentioned in the contract provided by the swimming pool company. If something unexpected happens, the swimming pool company should always first discuss it with you. Make sure you stay within the guidelines of the contract.
Choosing a Swimming Pool Company: Pools
You probably already know this, but not all swimming pools are the same. It is the job of the swimming pool company to advice you on the best option you have, keeping in mind your requirements, desires, budget. When you work with a swimming pool company, always make sure to get a quote for the specific type of pool you are interested in.
Choosing a swimming pool company: Experience
Choosing a swimming pool company: References
Choosing a swimming pool company: Associations membership
Choosing a swimming pool company: Equipment
Choosing a swimming pool company: Contract
Choosing a swimming pool company: Pools