Recommended Swimming Pool Companies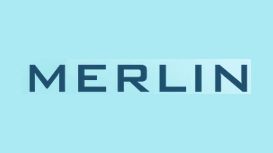 merlinswimmingpools.co.uk
As winners of the prestigious Spata award for excellence our commitment to quality and service is second to none - we design and build pools of exceptional quality. Whether you would like an indoor

swimming pool available for use all year round, or an outdoor or above ground swimming pool we can assist you with your every requirement.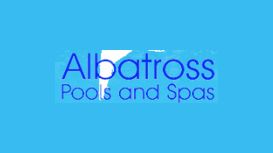 Albatross pools are one of the oldest swimming pool companies in Essex, we have built hundreds of pools since 1968. Whether you are building a new swimming pool or renovating an existing swimming

pool, you are assured of the quality & expertise that comes with a company that has been building swimming pools for over 40 years.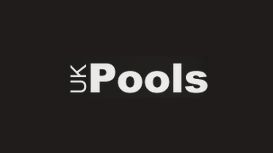 UK Pools Ltd. are leading suppliers of swimming pools and swimming pool products throughout London and the South East. With a wealth of industry knowledge, we offer a friendly professional service

with competitive rates and a commitment to high standards of work and customer satisfaction. We offer a unique individual service and are completely flexible in design and construction for both indoor & outdoor swimming pools.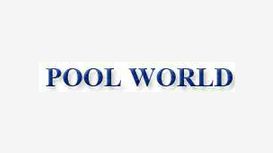 For over 3 decades Pool World have installed swimming pools of undeniable quality throughout Wiltshire, Swindon, Chippenham, Corsham and beyond. We are passionate about the swimming pools we design

and create and we know this enthusiasm is shared by our customers. All of our swimming pools are installed by our own team of fully employed swimming pool craftsmen who have access to the very best equipment available to our industry.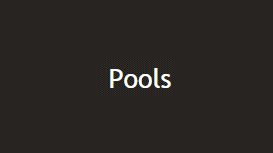 Pools Ltd offers a complete maintenance and repair service to the commercial pool industry. We work throughout the UK and Southern Ireland and can provide spare parts and consumables for any system,

where they are still available, or otherwise supply an alternative. Where we have signed service agreement we will provide an emergency call out service with 24 hour remote technical assistance.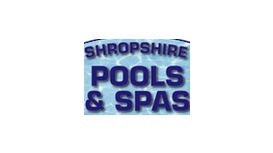 With Shropshire Pools & Spas, you are assured a wealth of experience that is second to none. You can rely on our expertise to provide you with a complete in house project management service from

concept to completion having successfully installed a vast range of commercial and residential swimming pools over many years. We also supply and install the Spa Crest range of spas for which we are authorised dealers and many types of heat experience rooms.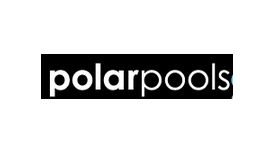 We understand that your decision to build and install a swimming pool can seem an intimidating prospect. We promise to ensure that the whole project from the very first drawings through to the

finished pool is an effortless and enjoyable journey. Our strength lies in our experience, energy and vision. We are driven by a commitment to quality, attention to detail and professionalism. These qualities have made Polar Pools the leading company in its field and the benchmark for others in the trade.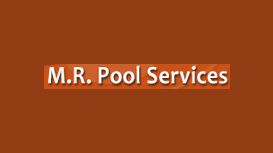 Mark Roberts and his team have many years of experience when it comes to all aspects of swimming pool design, construction and maintenance. All of our work is carried out and completed to the highest

possible standards when it comes to safety and aesthetics.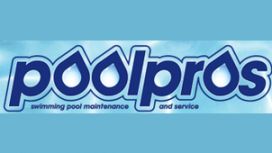 Poolpros is an independent family run business with over 35 years experience in local authority, commercial and domestic swimming pool maintenance, service and repair. Poolpros prides itself on

providing the highest levels of customer care and professionalism whilst guaranteeing competitive prices starting at £45.00 per visit. Poolpros offers a weekly, 2 weekly or a monthly service programme, each programme is customized to individual requirements.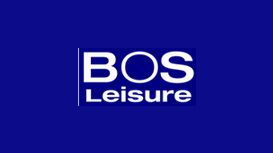 BOS Leisure provides a highly professional service from design and development, through to any servicing and accessories you need once you're up and running. You can involve us in as much or as little

of your project as you choose. We co-ordinate our nationwide projects from our showrooms in Bridgend, South Wales and Saltford, between Bristol and Bath, but can supply most of our expertise and services nationwide.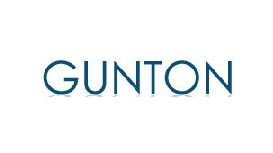 A swimming pool is a constant source of relaxation, entertainment and exercise for all the family and at Gunton Pools, with over 30 years experience in providing top quality pools, you can be assured

that your pool will give the whole family pleasure and will be an investment in your home. Gunton Pools can plan, design and construct pools for many commercial and community interests.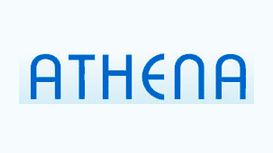 We have a wide range of wooden swimming pools. We have been selling, installing and maintaining them since 2003. They can be delivered to most areas of England and Wales.  Athena Spas, have a team

that specialise in wooden swimming pool installation all over the UK. Please contact us for further information. Athena Spas UK are based in East Sussex and can offer swimming pool repairs throughout the county of Kent.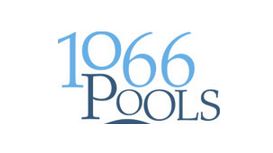 We are both an on-line shop supplying all UK areas and a locally based swimming pool and hot tub business. With years of experience working on swimming pools and hot tubs you can be sure of excellent

technical support for all our products. Our range of wooden swimming pools are very competitively priced and one of our specialities is wooden pool installation in most areas of England and Wales.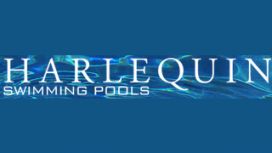 Harlequin Pools is an established swimming pool company, experienced in the design and construction of outdoor swimming pools for discerning clients across southern England. At Harlequin, we provide

all elements of our bespoke swimming pool services in-house by our own hand-picked team, whether pool construction, renovation or maintenance, so you can be assured of our personal and professional service at all times.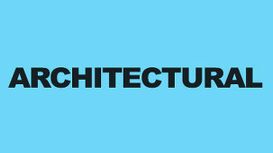 ARCHITECTURAL STAINLESS was established in 1978 and have been manufacturing in-house a diverse range of products in stainless steel for the swimming pool and building industries. These range from our

ever-popular heat exchanger to stainless steel sculptures within the UK - see here for a full list of products. We have supplied products to both the largest of installations to the smallest of domestic pools and building projects and very often have produced one-off bespoke items.
---
Having or deciding to have a swimming pool at home is a luxury not everyone can enjoy and you are a lucky one if you are planning to have one built. However, one thing is for sure, it will take time and some thorough research to find the best swimming pool company, who will build the swimming pool of your dreams, do it on time and within your budget, minimize the stress and mess during the whole project. So when you have made the decision to purchase your swimming pool, you have made one great decision, but now it is time to think of where to find and how to choose the best swimming pool company. Here are some of the main things you want to consider when choosing the swimming pool company you want to work with. At the end of the day, choosing the right swimming pool company is very important and you want to take your time and not rush out this decision.
Choosing a Swimming Pool Company: Experience
One of the first and most important aspects you want to consider when choosing a swimming pool company is how long they have been in the industry and what is their experience. Although not necessarily a sign of professionalism, experience of the swimming pool company is definitely important and will give you the peace of mind they are doing something right in order to be established in the swimming pool company field for such a long time. Finding a well-established swimming pool company who has their own swimming pool company facilities or has been established in the field for a long time and has years of professional experience is very important and it will show you the swimming pool company can offer stability and commitment to the business and to the services they offer to each and every client. So every experienced and professional swimming pool company will be more than happy to share more about their experience with you and provide you with the peace of mind you are looking for, considering that the service of a swimming pool company is usually quite an investment. If a swimming pool company is not willing to share such information, this can be a major red flag, therefore we recommend you reconsider your options and look for other opportunities for hiring a reliable swimming pool company.
Choosing a Swimming Pool Company: References
Of course, a reliable and professional swimming pool company should be able to provide you with both recent and older references for your contact. This is a very important thing to ask for a swimming pool company because it will show you how other clients have experienced the job of the swimming pool company and if they recommend them. At the end of the day, a swimming pool company who is good at what they do and have nothing to hide from you as a client is a swimming pool company who will willingly provide you with references. A swimming pool company who delivers high-quality service will always meet your request with respect and provide you with the references you are asking for.
Choosing a Swimming Pool Company: Associations Membership
Of course, usually a professional and well-established swimming pool company will be a member of different trade and professional associations and organizations. If a swimming pool company decides to be involved in different trade associations and industry organizations, this can show you that they are committed to the industry and to delivering a high standard of services. When a swimming pool company is a member of such organizations, you can have the peace of mind that you are hiring a professional, who is willing to focus on your project entirely, invest their time, craftsmanship, and hard work into finishing a project that absolutely meets your needs, requirements, and desires.
Choosing a Swimming Pool Company: Equipment
When it comes to the service of a swimming pool company, there is a wide spectrum of technologies and equipment they can utilize in order to deliver a high-quality service. A swimming pool company can choose to work with more classic equipment and methods they have trusted for years. Or a swimming pool company may be more of an innovative specialist and keep up with all trends, working with high tech, cutting-edge modern equipment. Both options are good, what is most important is the way the swimming pool company will deliver the service and the final result. When choosing a swimming pool company, make sure to ask more about the specific equipment, techniques, and methods they utilize and decide if these meet your expectations and what you want.
Choosing a Swimming Pool Company: Contract
When you decide to hire a swimming pool company, always make sure they provide you with a contract in order to avoid possible issues and disappointment in future. However, always make sure to thoroughly read the contract and ensure you understand the payment method before you sign this contract with the swimming pool company. Be careful as a swimming pool company may ask for additional money and charge for additional services not mentioned in the contract. Everything you are paying for should be already mentioned in the contract provided by the swimming pool company. If something unexpected happens, the swimming pool company should always first discuss it with you. Make sure you stay within the guidelines of the contract.
Choosing a Swimming Pool Company: Pools
You probably already know this, but not all swimming pools are the same. It is the job of the swimming pool company to advice you on the best option you have, keeping in mind your requirements, desires, budget. When you work with a swimming pool company, always make sure to get a quote for the specific type of pool you are interested in.
Choosing a swimming pool company: Experience
Choosing a swimming pool company: References
Choosing a swimming pool company: Associations membership
Choosing a swimming pool company: Equipment
Choosing a swimming pool company: Contract
Choosing a swimming pool company: Pools