Recommended Swimming Pool Companies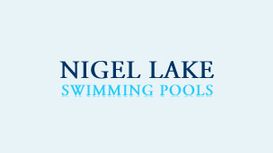 Please take a look at our website to familiarise yourself with the services we proudly offer to our Cliental and the Vision that we continually work to. Nigel Lake Swimming Pools is based in Norwich,

Norfolk and we work throughout the East Anglia region. We provide a wide range of services that relate to both Domestic and Commercial sites, we have undertaken full Approval to work with Schools, and we provide our services to various Schools throughout the region.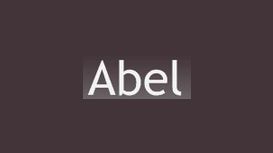 We are a run business who have over 30 years experience, having a team of experienced men who have worked with us from day one. We are well established within the construction industry. Our excellent

reputation and long list of satisfied clients attest to our superior craftsmanship, attention to detail, clear communication, honesty and integrity. Just ask for our client reference list.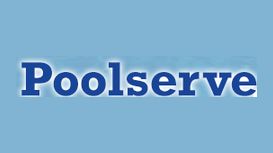 Our wide range of products now extends from the construction of conventional domestic pools, through to luxury leisure complexes for hotels, public leisure centres, caravan sites and conference

centres. We have a cherished reputation as a leading installer of high-quality pools, spas, associated work and equipment. All Poolserve Ltd installations are backed by a first-class after-sales service and maintenance division.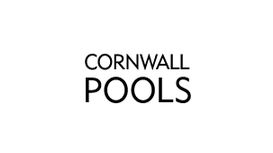 Welcome to Cornwall Pools, Cornwall's premier swimming pool, hot tub and wellness company. Whether your choosing a new pool build, refurbishing your existing pool, buying a hot tub or looking for a

maintenance & service company it can be very daunting finding a professional pool & spa company to meet all your needs.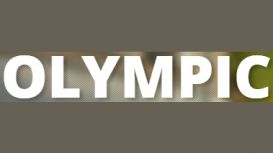 Olympic Swimming Pools Nfk have over the past fifty years developed into one of Norfolk's premier swimming pool builders, building both domestic and commercial swimming pools as well as wooden above

ground pools, spas, swimspas, sauna and steam rooms. We offer a wide choice of enclosures, from brick, to conservatory, to log cabins offering a wide choice to enhance your garden. We can carry out any landscaping at the same time with a highly trained workforce.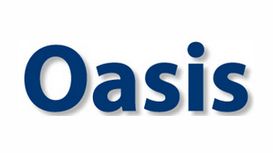 Oasis Swimming Pools Kent can turn the dream of owning your own swimming pool into a reality. Whether you are thinking of a simple outdoor pool for summer use only or an indoor pool for use all year

round, we have what you need. Whether you're looking for in-ground pools, above-ground pools, wooden pools or DIY kit pools, at Oasis Swimming Pools, we can supply them all, including a full design and build service tailored to your every need.
We are a UK swimming pool company based in Malvern, Worcestershire on the Gloucestershire/Herefordshire border. We supply and install all types of swimming pool equipment and products, We have been

trading since 1999 and have been Aquabot agents since 2005. Kaltech are the UK agents for Aquabot robotic pool cleaners so we can supply residential or commercial swimming pool cleaners direct at trade prices.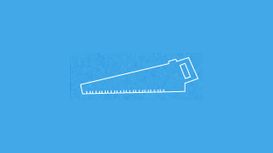 If you're looking for a high quality Swimming Pool installers then look no further than us. For over 5 years, All Aspects Pools has been creating living environments, with custom swimming pool designs

as their centerpieces. As a swimming pool contractor, we work to understand our customers' hopes and dreams, needs and passions. Then we design and build practical, elegant spaces that enhance their worlds.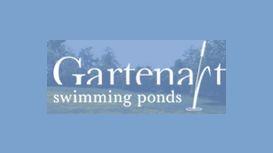 A swimming pond or natural swimming pool is specifically designed so you can swim in pure, clear water with no chemicals. Its design can range from formal to entirely natural, and it is all at once a

practical swimming facility, a beautiful landscape feature and a wildlife sanctuary. If you are interested in swimming in a beautiful, natural setting in your own garden, please explore our site. 2015 DATES. For more information please contact us and we will email you details.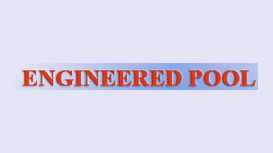 We are the UK's leading designers & installers of pools and spas and their supporting mechanical and electrical systems. We provide a design, manufacture & install service tailored to the requirements

of each individual case. With 60 years of combined experience within the pool industry, our expertise covers the full range of pool services - from design of residential through to large commercial systems.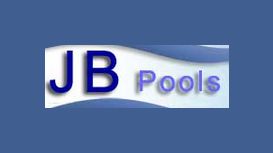 J B Pools is a family run swimming pool company based in Newmarket, Suffolk covering the Newmarket, Bury St Edmunds and Cambridge areas. We pride ourselves on offering top quality services and are

very proud of its ever-expanding customer base. Customer satisfaction is our highest priority and we offer many services for the swimming pool market at reasonable prices. With over twenty years experience we are familiar with all types of swimming pool installations.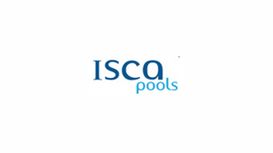 Most people love to be near water and children love to swim. Installing a swimming pools is a great way to relax without having to leave your home. Your children have a playground right outside that

will allow them to stay active. Swimming is also proven to be a great low-impact exercise that can repair sore muscles when it's too hot to do much else!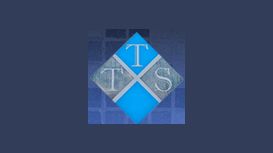 We are able to work closely with our clients to ensure all work that is carried out to their specifications. If you are looking to refurbish your old Internal or external wall and floor tiling then

call Teign Tile & Stone today. From kitchens and bathrooms to wet rooms and swimming pools, we are the professional choice. We have built our business on reputation and recommendations from numerous satisfied customers.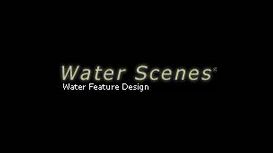 Water Scenes offer water garden design, water feature consultancy and construction services for fountain water features, garden fish ponds and natural swimming pools. Based in the New Forest on the

boarders of Hampshire and Dorset, we cover the south of the UK including London and beyond. We have a diverse portfolio of private and commercial water feature projects. Specialist water features.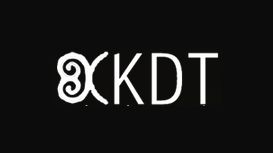 KDT Pools have been designing and constructing all types of pools, saunas spas and other wet leisure solutions for over 26 years. We are a innovative organisation and we like to keep our ear to the

ground meaning we are ahead of the changes and trends that the industry brings.
---
Having or deciding to have a swimming pool at home is a luxury not everyone can enjoy and you are a lucky one if you are planning to have one built. However, one thing is for sure, it will take time and some thorough research to find the best swimming pool company, who will build the swimming pool of your dreams, do it on time and within your budget, minimize the stress and mess during the whole project. So when you have made the decision to purchase your swimming pool, you have made one great decision, but now it is time to think of where to find and how to choose the best swimming pool company. Here are some of the main things you want to consider when choosing the swimming pool company you want to work with. At the end of the day, choosing the right swimming pool company is very important and you want to take your time and not rush out this decision.
Choosing a Swimming Pool Company: Experience
One of the first and most important aspects you want to consider when choosing a swimming pool company is how long they have been in the industry and what is their experience. Although not necessarily a sign of professionalism, experience of the swimming pool company is definitely important and will give you the peace of mind they are doing something right in order to be established in the swimming pool company field for such a long time. Finding a well-established swimming pool company who has their own swimming pool company facilities or has been established in the field for a long time and has years of professional experience is very important and it will show you the swimming pool company can offer stability and commitment to the business and to the services they offer to each and every client. So every experienced and professional swimming pool company will be more than happy to share more about their experience with you and provide you with the peace of mind you are looking for, considering that the service of a swimming pool company is usually quite an investment. If a swimming pool company is not willing to share such information, this can be a major red flag, therefore we recommend you reconsider your options and look for other opportunities for hiring a reliable swimming pool company.
Choosing a Swimming Pool Company: References
Of course, a reliable and professional swimming pool company should be able to provide you with both recent and older references for your contact. This is a very important thing to ask for a swimming pool company because it will show you how other clients have experienced the job of the swimming pool company and if they recommend them. At the end of the day, a swimming pool company who is good at what they do and have nothing to hide from you as a client is a swimming pool company who will willingly provide you with references. A swimming pool company who delivers high-quality service will always meet your request with respect and provide you with the references you are asking for.
Choosing a Swimming Pool Company: Associations Membership
Of course, usually a professional and well-established swimming pool company will be a member of different trade and professional associations and organizations. If a swimming pool company decides to be involved in different trade associations and industry organizations, this can show you that they are committed to the industry and to delivering a high standard of services. When a swimming pool company is a member of such organizations, you can have the peace of mind that you are hiring a professional, who is willing to focus on your project entirely, invest their time, craftsmanship, and hard work into finishing a project that absolutely meets your needs, requirements, and desires.
Choosing a Swimming Pool Company: Equipment
When it comes to the service of a swimming pool company, there is a wide spectrum of technologies and equipment they can utilize in order to deliver a high-quality service. A swimming pool company can choose to work with more classic equipment and methods they have trusted for years. Or a swimming pool company may be more of an innovative specialist and keep up with all trends, working with high tech, cutting-edge modern equipment. Both options are good, what is most important is the way the swimming pool company will deliver the service and the final result. When choosing a swimming pool company, make sure to ask more about the specific equipment, techniques, and methods they utilize and decide if these meet your expectations and what you want.
Choosing a Swimming Pool Company: Contract
When you decide to hire a swimming pool company, always make sure they provide you with a contract in order to avoid possible issues and disappointment in future. However, always make sure to thoroughly read the contract and ensure you understand the payment method before you sign this contract with the swimming pool company. Be careful as a swimming pool company may ask for additional money and charge for additional services not mentioned in the contract. Everything you are paying for should be already mentioned in the contract provided by the swimming pool company. If something unexpected happens, the swimming pool company should always first discuss it with you. Make sure you stay within the guidelines of the contract.
Choosing a Swimming Pool Company: Pools
You probably already know this, but not all swimming pools are the same. It is the job of the swimming pool company to advice you on the best option you have, keeping in mind your requirements, desires, budget. When you work with a swimming pool company, always make sure to get a quote for the specific type of pool you are interested in.
Choosing a swimming pool company: Experience
Choosing a swimming pool company: References
Choosing a swimming pool company: Associations membership
Choosing a swimming pool company: Equipment
Choosing a swimming pool company: Contract
Choosing a swimming pool company: Pools