Recommended Swimming Pool Companies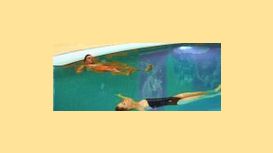 With so many companys going to the wall, Leisure Liners Ltd have honoured their guarantees of 10 years on commercial installations 4 times over and 8 times over on domestic installations of 5 years.

Luckily we are Certikin's top seller for the last 3 years.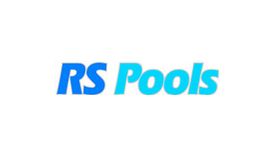 Providing a reliable, expert and friendly service. Whether it be constructing your new Swimming Pool, in-ground Tiled Spa or one of our range of Maintenance plans, RS Pools offer the full range of

dealer services to suit your needs. Supplying equipment, accessories, and quality chemicals from Blue Horizons and Aqua Sparkle, why not call us now, continue to browse our website or visit our showroom. RS Pools, for all your Design, Build, Maintenance & Repair needs.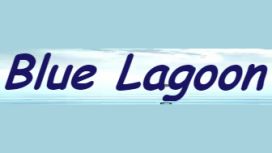 Blue Lagoon Pools is a family run business based in South Wales. The company has been established for over 30 years and we take pride in offering a personal and highly professional service to all

customers. We are specialists in the design and installation of indoor and outdoor swimming pools, spas and associated equipment for residential and commercial use.
Pool Revival is a small family run business with over twenty five years' experience in all aspects of swimming pool construction and renovation. We are based on the Kent Sussex border, covering Kent,

Sussex, Sevenoaks, South London & the whole South East. Our primary business is refurbishments, in which we have established a good reputation for accurate appraisal of works and carrying out contracts to a high standard, within budget and with the minimum of disruption.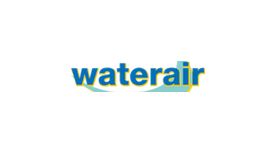 Piscines Waterair is the leading supplier of inground swimming pool kits and invented the concept of the swimming pool with a steel structure. For over 43 years, this technological innovation has

allowed over 95,000 people to easily and quickly assemble their swimming pools while saving a lot of money compared to traditional swimming pools. Swimming pool structures are guaranteed for 20 years and liners are guaranteed for 12 years.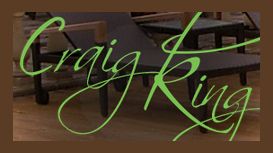 Welcome to Signature Range UK Ltd, swimming pool contractors that specialise in the design, installation and maintenance of domestic & commercial swimming pools throughout the UK. Based in Nottingham,

we offer a comprehensive swimming pool design and installation service to all clients, from initial concept through to project completion.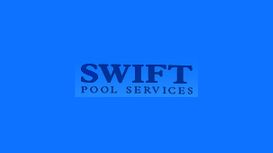 At Swift Pool Services we concentrate on providing an unparalleled swimming pool maintenance and repair service. Our extensive knowledge of a wide range of swimming pools, gained from 20 years

experience in the industry, enables us to offer solutions to all types of problems including water treatment, pipe and liner leaks and filtration problems.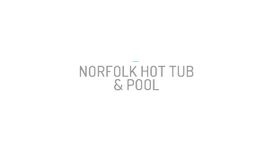 We provide services for hot tub, spa and swimming pool owners in the Norfolk and Suffolk areas. We are an established local business based in Norwich, with the aim of providing an honest and friendly

service for all. Our working knowledge of hot tubs is second to none, and we service and repair all makes and models. We have a wide ranging experience with a variety of hot tubs, spas and swimming pools, and we can be sure to provide a service to meet your needs.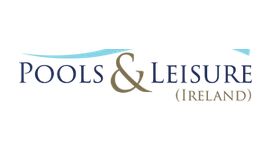 Whether it's a luxury residential indoor Proteus swimming pool or Plastica Commercial pool cover system we are confident of providing leisure solutions to meet your requirements. We have an impressive

range of distributorships built up over many years, including Proteus, Certikin, Golden Coast, Calorex, Heatstar, TYLO, Plastica and Palintest.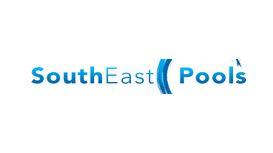 We are able to offer our customers unbeatable prices on a range of products. We are also one of the only pool companies that do not subcontract any work out, giving us total control, and you a more

affordable service. Please come visit us at our new showroom or view our online shop where you will find everything you need to build, repair, maintain and complement your above or in ground swimming pool.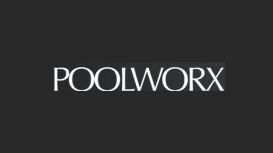 Poolworx are a specialist luxury swimming pool builders based in Essex. We operate our swimming pool services throughout East Anglia including Essex, Hertfordshire, Suffolk and Cambridgeshire.

Poolworx was created in 2009 by its three directors who between them have almost 70 years experience in the swimming pool industry.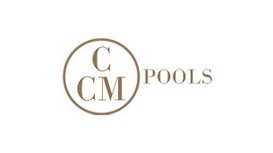 We are very proud to admit that the majority of our customers come from personal recommendations. Whether it is just servicing of swimming pools, hot-tubs or spa's through to complete new builds that

you require, we have the experience, reliability and know-how. If you have a large or small problem with your swimming pool we offer the same prompt, efficient and friendly service to all of our customers. All of our staff are highly trained with extensive experience.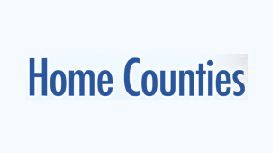 We are one of Sussex, Kent and Surrey's leading installers of domestic Swimming Pools and Hot Tubs. Established in 1983 we also have a fully stocked retail shop at our award winning show centre

(Winner - UK Pool & Spa Showcentre 2014 at the U.K. Pool and Spa Awards ) and we also offer a full service and maintenance facility to existing pool owners in Surrey and Sussex.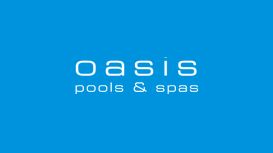 We are a small yet well established family-run business with over 20 years of experience. We supply and fit swimming pools, hot tubs and spas to suit all lifestyles and budgets. All of our work is

guaranteed and finished to very a high standard. We pride ourselves on our high levels of service and are committed to providing excellent customer care.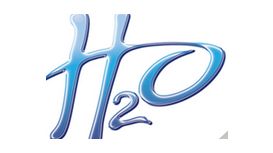 As a specialist subsidiary of IJ Cannings Ltd, H2O has been combining expertise in engineering, construction and the wet leisure industry for over 35 years. Through expert knowledge of swimming pool

technologies, we are consistently ahead of the curve when it comes to perfecting the construction of a home swimming pool, or servicing the mechanics of a public pool, spa or steam room in the commercial sector.
---
Having or deciding to have a swimming pool at home is a luxury not everyone can enjoy and you are a lucky one if you are planning to have one built. However, one thing is for sure, it will take time and some thorough research to find the best swimming pool company, who will build the swimming pool of your dreams, do it on time and within your budget, minimize the stress and mess during the whole project. So when you have made the decision to purchase your swimming pool, you have made one great decision, but now it is time to think of where to find and how to choose the best swimming pool company. Here are some of the main things you want to consider when choosing the swimming pool company you want to work with. At the end of the day, choosing the right swimming pool company is very important and you want to take your time and not rush out this decision.
Choosing a Swimming Pool Company: Experience
One of the first and most important aspects you want to consider when choosing a swimming pool company is how long they have been in the industry and what is their experience. Although not necessarily a sign of professionalism, experience of the swimming pool company is definitely important and will give you the peace of mind they are doing something right in order to be established in the swimming pool company field for such a long time. Finding a well-established swimming pool company who has their own swimming pool company facilities or has been established in the field for a long time and has years of professional experience is very important and it will show you the swimming pool company can offer stability and commitment to the business and to the services they offer to each and every client. So every experienced and professional swimming pool company will be more than happy to share more about their experience with you and provide you with the peace of mind you are looking for, considering that the service of a swimming pool company is usually quite an investment. If a swimming pool company is not willing to share such information, this can be a major red flag, therefore we recommend you reconsider your options and look for other opportunities for hiring a reliable swimming pool company.
Choosing a Swimming Pool Company: References
Of course, a reliable and professional swimming pool company should be able to provide you with both recent and older references for your contact. This is a very important thing to ask for a swimming pool company because it will show you how other clients have experienced the job of the swimming pool company and if they recommend them. At the end of the day, a swimming pool company who is good at what they do and have nothing to hide from you as a client is a swimming pool company who will willingly provide you with references. A swimming pool company who delivers high-quality service will always meet your request with respect and provide you with the references you are asking for.
Choosing a Swimming Pool Company: Associations Membership
Of course, usually a professional and well-established swimming pool company will be a member of different trade and professional associations and organizations. If a swimming pool company decides to be involved in different trade associations and industry organizations, this can show you that they are committed to the industry and to delivering a high standard of services. When a swimming pool company is a member of such organizations, you can have the peace of mind that you are hiring a professional, who is willing to focus on your project entirely, invest their time, craftsmanship, and hard work into finishing a project that absolutely meets your needs, requirements, and desires.
Choosing a Swimming Pool Company: Equipment
When it comes to the service of a swimming pool company, there is a wide spectrum of technologies and equipment they can utilize in order to deliver a high-quality service. A swimming pool company can choose to work with more classic equipment and methods they have trusted for years. Or a swimming pool company may be more of an innovative specialist and keep up with all trends, working with high tech, cutting-edge modern equipment. Both options are good, what is most important is the way the swimming pool company will deliver the service and the final result. When choosing a swimming pool company, make sure to ask more about the specific equipment, techniques, and methods they utilize and decide if these meet your expectations and what you want.
Choosing a Swimming Pool Company: Contract
When you decide to hire a swimming pool company, always make sure they provide you with a contract in order to avoid possible issues and disappointment in future. However, always make sure to thoroughly read the contract and ensure you understand the payment method before you sign this contract with the swimming pool company. Be careful as a swimming pool company may ask for additional money and charge for additional services not mentioned in the contract. Everything you are paying for should be already mentioned in the contract provided by the swimming pool company. If something unexpected happens, the swimming pool company should always first discuss it with you. Make sure you stay within the guidelines of the contract.
Choosing a Swimming Pool Company: Pools
You probably already know this, but not all swimming pools are the same. It is the job of the swimming pool company to advice you on the best option you have, keeping in mind your requirements, desires, budget. When you work with a swimming pool company, always make sure to get a quote for the specific type of pool you are interested in.
Choosing a swimming pool company: Experience
Choosing a swimming pool company: References
Choosing a swimming pool company: Associations membership
Choosing a swimming pool company: Equipment
Choosing a swimming pool company: Contract
Choosing a swimming pool company: Pools