Recommended Swimming Pool Companies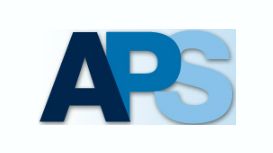 APS Pool Contracting is a professional swimming pool company based in Wells and Glastonbury in Somerset. The company offer the Leisure, Public & Private sectors a high quality, first class service,

specialising in all aspects of swimming pool design, construction, maintenance, project management & finishing throughout the U.K.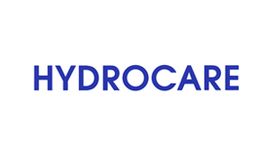 We are specialist swimming pool contractors and offer professional design, construction, maintenance and renovation services. We are members of all the recognised Trade associations for our filed,

namely: SPATA, ISPE, GAS SAFE. Although we are based in Burgess Hill West Sussex, we also cover a large area within East and West Sussex, such as Brighton, Hove, Haywards Heath, Horsham, East Grinstead, Gatwick, Burgess Hill, Cowdray and parts of Kent and Surrey.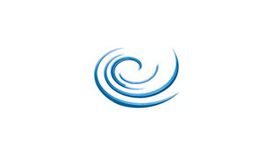 Rushden Pool Care Ltd is a family run company based in Rushden, Northamptonshire who have been in operation now for over 30 years. We are very proud to be considered one of the best swimming pool

specialists in the Northants and Bedfordshire area for high end pool installations and pool maintenance mostly through word of mouth recommendations.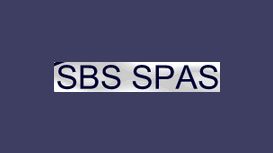 SBS Spas offer a wide range of lifestyle and leisure products that include Hot Tubs also known as Jacuzzis, or Spas, Swim Spas, Above and In-ground Swimming Pools, Gazebos, Saunas, Home Fitness Gym

Equipment, Barbeques, and associated Accessories and Chemicals. SBS Spas specialises in the sale and installation of only the highest quality hot tubs, and swim spas imported directly from the United States and are proud to be a certified dealer of Artesian Spas for Dorset & Hampshire.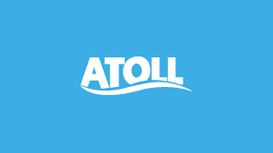 atollconstructionltd.co.uk
At Atoll we pride ourselves on offering a totally professional service for our customers. We will listen to your requirements and work with you to design a swimming pool that we hope will exceed your

expectations. We carry out our work with consideration and respect at all times to yourselves and your property and do so sympathetically and with the minimum amount of disruption.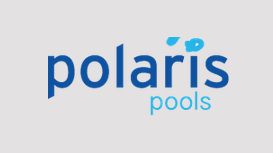 As the dedicated swimming pool specialist for East Kent, we are on hand to cater for all your swimming pool supplies and services. If you are looking to invest in a swimming pool, you need look no

further. We have an outstanding track record of creating beautiful pools that are both attractive and cost-efficient with an exceptional build quality. If you are an existing pool owner, you will want to ensure your pool is looking clean, safe and inviting to use throughout the season.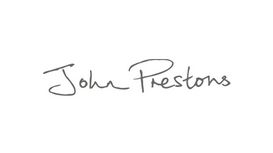 Here's a selection of our favourite pool builds, many of which have won the prestigious SPATA award. Our portfolio features a wide range of pools to suit different budgets and requirements, including

Luxury Skimmer & Level Deck Pools, Spa's, Endless Pools, Outdoor Pools, and Special Requirement Hydrotherapy Pools.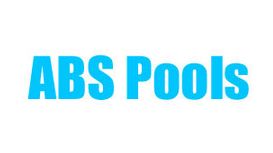 We are proud to say we are Shropshire's longest running and most established Swimming Pool Builder and Supplier. We are also the main dealer of Endless Pools and Jacuzzi Spas in the county. ABS Pools

Ltd is a family firm based in the heart of Shropshire, run by husband and wife team Roger and Sarah Fildes.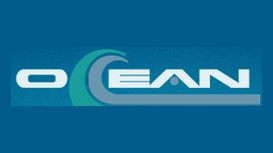 Ocean Swimming Pools offer swimming pool construction, design and installation for specialist pools for all applications. Whatever the requirement - from commercial to domestic to specialist, we can

provide the very best in quality and service. If it is a new pool you require or just technical help on water treatment and chemicals, our friendly team are here to help. Ocean have been offering swimming pool construction and installation for over 18 years and are always happy to offer advice.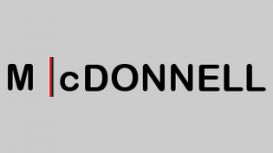 mcdonnell-construction.co.uk
McDonnell Construction is a family run business and has been trading since 1990. We carry out all forms of construction, for example new builds, house extensions, loft conversions, renovations,

refurbishments and commercial remodelling. We also have extensive experience in swimming pool design and installation, safety covers for pools, glass enclosures, timber decking and patio construction.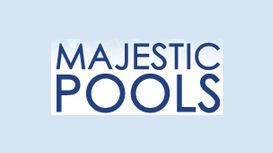 Majestic Pools offer you a complete pool installation service, with design and consultancy provided at no extra cost. We understand that there are many options for you to consider and aim to assist

you in making the choices which are right for you. All aspects of the pool design are thoroughly discussed with you to ensure the project includes all of your personal requirements.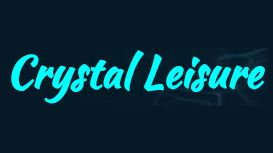 crystalleisureswimmingpoolsltd.com
Is your pool or Spa past its best? We can restore it back to its former glory- in fact we can make it better with our pool refurbishment options. Our highly trained and experienced team can make you

love your pool again as well as making sure it is safe. We work on big commercial jobs and small domestic jobs. So if your pool is in your garden or in a leisure facility that you run, Give us a call.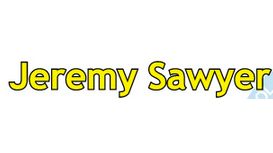 Company Director Jeremy has worked in the swimming pool industry for 30 years. He is a member of the Institute of Swimming Pool Engineers (M.I.S.P.E), and has a wealth of experience. All staff at

Jeremy Sawyer Ltd are fully trained, friendly and reliable.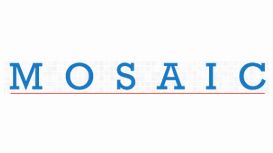 mosaicswimmingpools.co.uk
We are a swimming pool construction company, specialising in bespoke designed swimming pool & spas. Offering a unique individual service, Mosaic Pools are totally flexible in design and construction

for both indoor & outdoor pools & spas, to provide our clients with a unique product, tailor made for their requirements.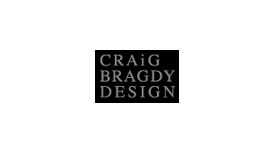 Craig Bragdy Design is a highly specialized and innovative company producing the world's most exciting and spectacular swimming pool designs and handmade mosaics for luxury swimming pools. Clients and

projects are worldwide and the company is located in Wales, United Kingdom.
---
Having or deciding to have a swimming pool at home is a luxury not everyone can enjoy and you are a lucky one if you are planning to have one built. However, one thing is for sure, it will take time and some thorough research to find the best swimming pool company, who will build the swimming pool of your dreams, do it on time and within your budget, minimize the stress and mess during the whole project. So when you have made the decision to purchase your swimming pool, you have made one great decision, but now it is time to think of where to find and how to choose the best swimming pool company. Here are some of the main things you want to consider when choosing the swimming pool company you want to work with. At the end of the day, choosing the right swimming pool company is very important and you want to take your time and not rush out this decision.
Choosing a Swimming Pool Company: Experience
One of the first and most important aspects you want to consider when choosing a swimming pool company is how long they have been in the industry and what is their experience. Although not necessarily a sign of professionalism, experience of the swimming pool company is definitely important and will give you the peace of mind they are doing something right in order to be established in the swimming pool company field for such a long time. Finding a well-established swimming pool company who has their own swimming pool company facilities or has been established in the field for a long time and has years of professional experience is very important and it will show you the swimming pool company can offer stability and commitment to the business and to the services they offer to each and every client. So every experienced and professional swimming pool company will be more than happy to share more about their experience with you and provide you with the peace of mind you are looking for, considering that the service of a swimming pool company is usually quite an investment. If a swimming pool company is not willing to share such information, this can be a major red flag, therefore we recommend you reconsider your options and look for other opportunities for hiring a reliable swimming pool company.
Choosing a Swimming Pool Company: References
Of course, a reliable and professional swimming pool company should be able to provide you with both recent and older references for your contact. This is a very important thing to ask for a swimming pool company because it will show you how other clients have experienced the job of the swimming pool company and if they recommend them. At the end of the day, a swimming pool company who is good at what they do and have nothing to hide from you as a client is a swimming pool company who will willingly provide you with references. A swimming pool company who delivers high-quality service will always meet your request with respect and provide you with the references you are asking for.
Choosing a Swimming Pool Company: Associations Membership
Of course, usually a professional and well-established swimming pool company will be a member of different trade and professional associations and organizations. If a swimming pool company decides to be involved in different trade associations and industry organizations, this can show you that they are committed to the industry and to delivering a high standard of services. When a swimming pool company is a member of such organizations, you can have the peace of mind that you are hiring a professional, who is willing to focus on your project entirely, invest their time, craftsmanship, and hard work into finishing a project that absolutely meets your needs, requirements, and desires.
Choosing a Swimming Pool Company: Equipment
When it comes to the service of a swimming pool company, there is a wide spectrum of technologies and equipment they can utilize in order to deliver a high-quality service. A swimming pool company can choose to work with more classic equipment and methods they have trusted for years. Or a swimming pool company may be more of an innovative specialist and keep up with all trends, working with high tech, cutting-edge modern equipment. Both options are good, what is most important is the way the swimming pool company will deliver the service and the final result. When choosing a swimming pool company, make sure to ask more about the specific equipment, techniques, and methods they utilize and decide if these meet your expectations and what you want.
Choosing a Swimming Pool Company: Contract
When you decide to hire a swimming pool company, always make sure they provide you with a contract in order to avoid possible issues and disappointment in future. However, always make sure to thoroughly read the contract and ensure you understand the payment method before you sign this contract with the swimming pool company. Be careful as a swimming pool company may ask for additional money and charge for additional services not mentioned in the contract. Everything you are paying for should be already mentioned in the contract provided by the swimming pool company. If something unexpected happens, the swimming pool company should always first discuss it with you. Make sure you stay within the guidelines of the contract.
Choosing a Swimming Pool Company: Pools
You probably already know this, but not all swimming pools are the same. It is the job of the swimming pool company to advice you on the best option you have, keeping in mind your requirements, desires, budget. When you work with a swimming pool company, always make sure to get a quote for the specific type of pool you are interested in.
Choosing a swimming pool company: Experience
Choosing a swimming pool company: References
Choosing a swimming pool company: Associations membership
Choosing a swimming pool company: Equipment
Choosing a swimming pool company: Contract
Choosing a swimming pool company: Pools