Recommended Swimming Pool Companies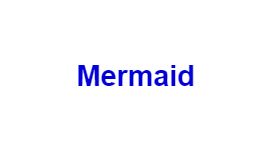 Mermaid Ltd specialists in swimming pool construction and maintenance since 1982. Mermaid offer a full design and construction service to meet individual clients requirements as well as a full

maintenance service to keep your pool running once the pool build is completed. Mermaid are able to offer any type of pool be it concrete and tile, one piece, or liner pool.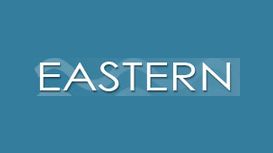 Not that long ago, the idea of having your own swimming pool in your garden or home was just a dream, a luxury only had by the rich and famous. Eastern Pools offer a complete range of professional and

comprehensive pool services covering all your needs from concept, design and construction to maintenance, repairs and aftercare. For more detailed information on our full range of services, please browse the other pages within our website.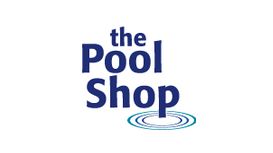 The Pool Shop is a specialist swimming pool company with over 30 years' experience in specifying, installing and maintaining domestic leisure pools - both indoors and outside - of all shapes and sizes

throughout Cambridgeshire and Hertfordshire. Installing a swimming pool is a considered decision; one that you have probably made after experiencing the joys of someone else's.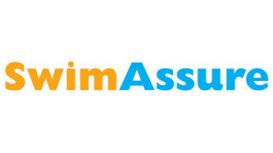 SwimAssure is based in Ipswich and covers Suffolk, Norfolk, Essex, Cambridgeshire and Hertfordshire. We have many years of experience in the swimming pool industry from commercial pool builds to

valets of domestic pools, leak detection and repair. We care about your pool. We offer a personal, professional and conscientious service with various contracts to suit your needs at competitive prices. Our aim is to assure our customers are satisfied and more than happy with their investment.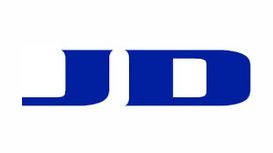 JD Swimming Pools is a local family business, based in Farnborough Kent and was established in 1999, building a reputation for reliability and integrity. All our swimming pool engineers are qualified

members of the ISPE (Institute of Swimming Pool Engineers) and fully insured. We are pool owners ourselves and understand pool owners requirements.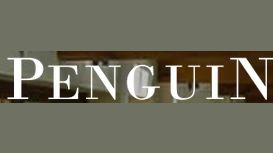 From conception to completion, Penguin Swimming Pools, NATIONWIDE builders of superior quality pools will be there to guide you every step of the way. Our knowledge, expertise and commitment means

each pool is a unique statement of its owner; whether you want a pool to keep fit, keep the young and young at heart happy or simply your own personal utopia, you can be sure our knowledge and commitment means your pool will be distinctive in its own right.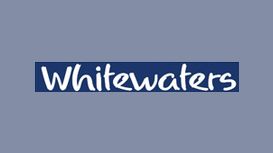 We believe that the highest levels of quality and customer service can only be achieved by maintaining a multi-disciplinary team and a small network of hand-picked specialist contractors. This

approach has allowed us to build an enviable reputation for excellence in the design, construction and maintenance of swimming pools, spas and wet leisure facilities.
We are proud to have been associated with some of the most prestigious pool projects in the UK and Ireland over the last decade. Our leading edge technologies developed in house for the pool industry

and the recent introduction of Defender Filters allow us to set new standards in filtration.
We have supplied some of the busiest pool maintenance contractors in the UK - for over 40 years, which means we have developed exceptional supply standards to be abel to deliver goods and series at a

moments notice. We extend the same level of service to you.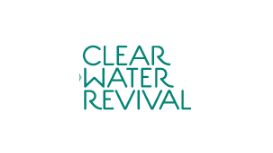 We are a natural swimming pool company that pride ourselves in being able to provide a comprehensive and flexible design and construction service for natural swimming pools and natural swimming ponds.

Whether you want us to build you a pool, you want to build it for yourself, or if you are company looking to add these skills to your portfolio, we can help. What's more, our natural filtration technology enables you to swim in crystal clear water, clean enough to drink, 365 days a year.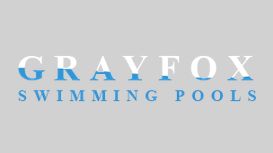 grayfoxswimmingpools.co.uk
From lazy Sundays lounging in the sunshine, to that rewarding feeling after a morning swim - what could be better than a well deserved dip in your very own pool? Here at Grayfox Swimming Pools we make

that dream a reality with our new swimming pool, spa, steam room and sauna design and installation services. Combining your ideas and inspirations with our expertise, together we can create the perfect pool.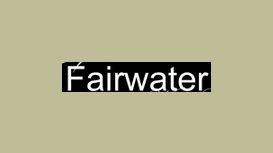 Based in West Sussex, Fairwater Limited was established in 1993 by Managing Director Martin Kelley and has extensive experience in the design, construction and maintenance of water gardens. Working on

both domestic and commercial sites, Fairwater Limited offers a tailored service from technical design to full construction of both formal and informal water gardens. In 2003 Fairwater added natural swimming pools to the services offered by joining forces with BioNova of Germany.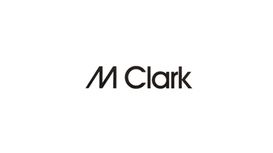 M Clark Pools Build, Design, Renovate and Maintain all types of swimming pools in the London, Kent and Surrey Areas. A family run business established for over 35 years we have a great reputation with

our customers and build to a high specification and finish. Our build quality has lead us to many SPATA awards and our work is based on reputation and recommendation.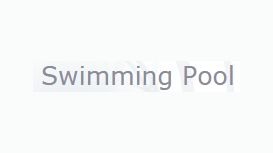 Swimming Pool Consultants Ltd offer their clients tailored solutions to suit any requirement and budget. We offer expertise in the design and specification of swimming pools for domestic and

commercial use. Please contact us to discuss your project requirement. We provide telephone and email advice on all aspects of swimming pool design and construction. Our consultants are also available for site surveys.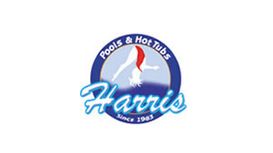 Since Harris Pools was launched in 1983, we have worked on hundreds of projects from small outdoor hot tubs to large commercial award-winning indoor pools. As Devon swimming pool specialists, we

always provide a highly professional service. Our exceptional wealth of experience means you can sit back and relax and watch your dreams unfold before your eyes.
---
Having or deciding to have a swimming pool at home is a luxury not everyone can enjoy and you are a lucky one if you are planning to have one built. However, one thing is for sure, it will take time and some thorough research to find the best swimming pool company, who will build the swimming pool of your dreams, do it on time and within your budget, minimize the stress and mess during the whole project. So when you have made the decision to purchase your swimming pool, you have made one great decision, but now it is time to think of where to find and how to choose the best swimming pool company. Here are some of the main things you want to consider when choosing the swimming pool company you want to work with. At the end of the day, choosing the right swimming pool company is very important and you want to take your time and not rush out this decision.
Choosing a Swimming Pool Company: Experience
One of the first and most important aspects you want to consider when choosing a swimming pool company is how long they have been in the industry and what is their experience. Although not necessarily a sign of professionalism, experience of the swimming pool company is definitely important and will give you the peace of mind they are doing something right in order to be established in the swimming pool company field for such a long time. Finding a well-established swimming pool company who has their own swimming pool company facilities or has been established in the field for a long time and has years of professional experience is very important and it will show you the swimming pool company can offer stability and commitment to the business and to the services they offer to each and every client. So every experienced and professional swimming pool company will be more than happy to share more about their experience with you and provide you with the peace of mind you are looking for, considering that the service of a swimming pool company is usually quite an investment. If a swimming pool company is not willing to share such information, this can be a major red flag, therefore we recommend you reconsider your options and look for other opportunities for hiring a reliable swimming pool company.
Choosing a Swimming Pool Company: References
Of course, a reliable and professional swimming pool company should be able to provide you with both recent and older references for your contact. This is a very important thing to ask for a swimming pool company because it will show you how other clients have experienced the job of the swimming pool company and if they recommend them. At the end of the day, a swimming pool company who is good at what they do and have nothing to hide from you as a client is a swimming pool company who will willingly provide you with references. A swimming pool company who delivers high-quality service will always meet your request with respect and provide you with the references you are asking for.
Choosing a Swimming Pool Company: Associations Membership
Of course, usually a professional and well-established swimming pool company will be a member of different trade and professional associations and organizations. If a swimming pool company decides to be involved in different trade associations and industry organizations, this can show you that they are committed to the industry and to delivering a high standard of services. When a swimming pool company is a member of such organizations, you can have the peace of mind that you are hiring a professional, who is willing to focus on your project entirely, invest their time, craftsmanship, and hard work into finishing a project that absolutely meets your needs, requirements, and desires.
Choosing a Swimming Pool Company: Equipment
When it comes to the service of a swimming pool company, there is a wide spectrum of technologies and equipment they can utilize in order to deliver a high-quality service. A swimming pool company can choose to work with more classic equipment and methods they have trusted for years. Or a swimming pool company may be more of an innovative specialist and keep up with all trends, working with high tech, cutting-edge modern equipment. Both options are good, what is most important is the way the swimming pool company will deliver the service and the final result. When choosing a swimming pool company, make sure to ask more about the specific equipment, techniques, and methods they utilize and decide if these meet your expectations and what you want.
Choosing a Swimming Pool Company: Contract
When you decide to hire a swimming pool company, always make sure they provide you with a contract in order to avoid possible issues and disappointment in future. However, always make sure to thoroughly read the contract and ensure you understand the payment method before you sign this contract with the swimming pool company. Be careful as a swimming pool company may ask for additional money and charge for additional services not mentioned in the contract. Everything you are paying for should be already mentioned in the contract provided by the swimming pool company. If something unexpected happens, the swimming pool company should always first discuss it with you. Make sure you stay within the guidelines of the contract.
Choosing a Swimming Pool Company: Pools
You probably already know this, but not all swimming pools are the same. It is the job of the swimming pool company to advice you on the best option you have, keeping in mind your requirements, desires, budget. When you work with a swimming pool company, always make sure to get a quote for the specific type of pool you are interested in.
Choosing a swimming pool company: Experience
Choosing a swimming pool company: References
Choosing a swimming pool company: Associations membership
Choosing a swimming pool company: Equipment
Choosing a swimming pool company: Contract
Choosing a swimming pool company: Pools