Recommended Swimming Pool Companies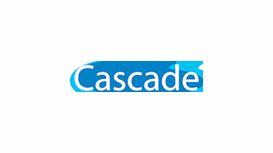 We are specialist swimming pool consultants and installers; we have built our excellent reputation since being established in 1972. Our philosophy at Cascade has been founded on one major

consideration: The owner must be totally confident in the type of pool chosen, its installation and aftercare.
rtpoolservicesbournemouth.co.uk
Specialising in all aspects of pool maintenance and repair, RT Swimming Pool Services provide: filtration, heating, pool linings, covers & equipment, water problem treatments and more. Every one of

the services provided is available for indoor and outdoor pools and comes with an optional personal aftercare service at a competitive rate.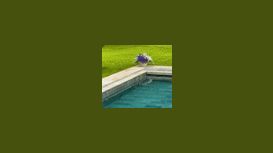 Signet Pools has designed and built high-quality swimming pools for over 30 years. We are able to give you a unique opportunity to enhance your lifestyle, whether you want a family pool for fun and

relaxation, somewhere to entertain friends, or a quiet place to unwind. Leaders in the swimming pool industry in the South East, we are based in Tadworth, Surrey.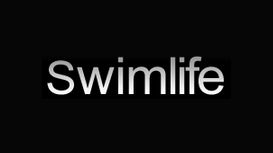 Swimlife have been building and maintaining swimming pools for many years, we have a vast range of products and services to offer throughout the residential and commercial wet leisure industry. We

specialise in the construction and renovation of swimming pools, here at Swimlife we have over 25 years experience within this sector, our highly skilled and trained swimming pool engineers provide quality craftsmanship and ongoing aftercare.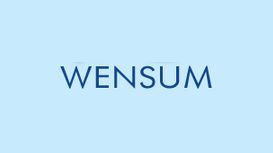 Norfolk's largest Pool and Spa Display Centre. Wensum Pools is a family run business, established in 1977. We have 35 years of experience as installers of Swimming Pools, Hot Tubs, Sauna/Steam Rooms

and Automatic Cover Systems. We also offer a vast range of services including Pool Maintenance, Pool Referbishment, Spa Servicing, Water Testing, building and much more.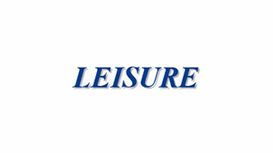 As a family business with over 30 years in the industry, we're the experts in all areas of swimming pool design, construction and maintenance. Our experienced engineers are full members of the ISPE

(Institute of Swimming Pool Engineers), ensuring you get the best possible service, every time.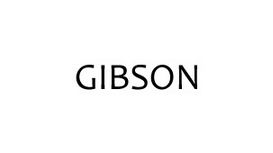 gibsonfibreglassservices.co.uk
Gibson Fibreglass Services renovates pools throughout the UK and in Europe. We are members of SPATA, the Swimming Pool and Allied Trades Association, and have been exclusive swimming pool specialists

for over 25 years. If your swimming pool is cracked or leaking, has pitted marblite, flaking paint or is simply in disrepair.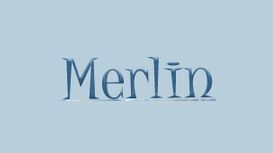 Merlin Leisure Pools was established in 1978 and has gained notability as one of the countries leading names in construction, servicing and repair of both domestic and commercial swimming pools. The

proprietor, Mike Ames, has served his apprenticeship on virtually every aspect of building, tiling and filtration of pools and has a vast experience in the industry.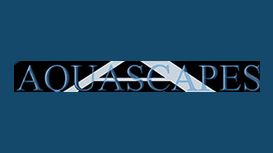 Aquascapes are a specialist company in the Bespoke Commercial and Domestic wet leisure industry with a respected reputation within the very aspirational market. All of our projects are constructed to

our meticulous standards and in full compliance with the latest guidelines & regulations.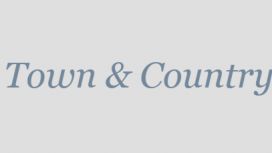 Our aim to build Swimming Pools for families to enjoy for years to come, where clients if they move home will come back to us, and to assure clients that when you meet Brian and feel confident in Town

and Country Swimming Pools to build your pool, you will be assured that it will be constructed by Brian or Mark and not subcontracted out to others, and we are proud to still be achieving that aim in 2015.
From design to completion, Roman Pools Ltd is one of the leading swimming pool companies to contact, when you consider your next project. We deliver the highest standards of work and craftsmanship, as

we have been trading for over 25 years in UK and Europe. We specialise in concrete gunite pools with mosaic finish and automatic swimming pool covers. All our products are supplied from leading european companies such as Plastica, Certikin, Astral UK, Trend Group, OASE and Ariostea Group.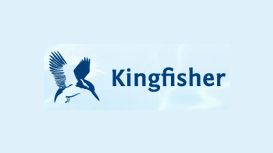 Our engineers are highly experienced and fully trained to deliver the best service, so whatever your requirements, we can provide complete installation, refurbishment, servicing and maintenance

programs for domestic and commercial swimming pools & spas, sauna and steam rooms as well as offer training on how to look after your own pool. We stock and deliver a wide range of Poolcare products to both commercial and domestic customers.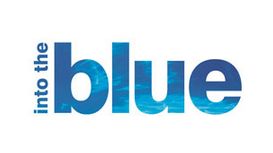 Into the blue is one of the largest and most experienced swimming pool companies in the South West. We are located at Chivenor Cross, near Barnstaple in North Devon and for over 20 years we have been

helping people Improve their health, happiness and general well being by supplying, fitting and maintaining swimming pools, hot tubs, saunas and steam rooms.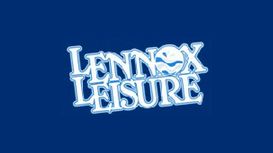 In that time we have been involved with swimming pool projects of every kind imaginable which has led to our reputation for professionalism and quality. We believe that ultimately it is the personal

service we offer that sets us apart from others. Please take a look at some of the swimming pools, built for our other clients, then give us a call so we can discuss the perfect swimming pool for you.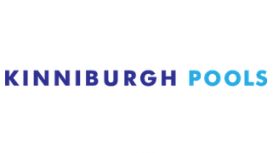 Thank you Kinniburgh pools. I have recommended your services to a couple of my friends and hope their projects go as well as ours did. It is nice to have a contractor who answers the phone and does

not divert you to voice mail or his contracts manager. Thanks and good luck.
---
Having or deciding to have a swimming pool at home is a luxury not everyone can enjoy and you are a lucky one if you are planning to have one built. However, one thing is for sure, it will take time and some thorough research to find the best swimming pool company, who will build the swimming pool of your dreams, do it on time and within your budget, minimize the stress and mess during the whole project. So when you have made the decision to purchase your swimming pool, you have made one great decision, but now it is time to think of where to find and how to choose the best swimming pool company. Here are some of the main things you want to consider when choosing the swimming pool company you want to work with. At the end of the day, choosing the right swimming pool company is very important and you want to take your time and not rush out this decision.
Choosing a Swimming Pool Company: Experience
One of the first and most important aspects you want to consider when choosing a swimming pool company is how long they have been in the industry and what is their experience. Although not necessarily a sign of professionalism, experience of the swimming pool company is definitely important and will give you the peace of mind they are doing something right in order to be established in the swimming pool company field for such a long time. Finding a well-established swimming pool company who has their own swimming pool company facilities or has been established in the field for a long time and has years of professional experience is very important and it will show you the swimming pool company can offer stability and commitment to the business and to the services they offer to each and every client. So every experienced and professional swimming pool company will be more than happy to share more about their experience with you and provide you with the peace of mind you are looking for, considering that the service of a swimming pool company is usually quite an investment. If a swimming pool company is not willing to share such information, this can be a major red flag, therefore we recommend you reconsider your options and look for other opportunities for hiring a reliable swimming pool company.
Choosing a Swimming Pool Company: References
Of course, a reliable and professional swimming pool company should be able to provide you with both recent and older references for your contact. This is a very important thing to ask for a swimming pool company because it will show you how other clients have experienced the job of the swimming pool company and if they recommend them. At the end of the day, a swimming pool company who is good at what they do and have nothing to hide from you as a client is a swimming pool company who will willingly provide you with references. A swimming pool company who delivers high-quality service will always meet your request with respect and provide you with the references you are asking for.
Choosing a Swimming Pool Company: Associations Membership
Of course, usually a professional and well-established swimming pool company will be a member of different trade and professional associations and organizations. If a swimming pool company decides to be involved in different trade associations and industry organizations, this can show you that they are committed to the industry and to delivering a high standard of services. When a swimming pool company is a member of such organizations, you can have the peace of mind that you are hiring a professional, who is willing to focus on your project entirely, invest their time, craftsmanship, and hard work into finishing a project that absolutely meets your needs, requirements, and desires.
Choosing a Swimming Pool Company: Equipment
When it comes to the service of a swimming pool company, there is a wide spectrum of technologies and equipment they can utilize in order to deliver a high-quality service. A swimming pool company can choose to work with more classic equipment and methods they have trusted for years. Or a swimming pool company may be more of an innovative specialist and keep up with all trends, working with high tech, cutting-edge modern equipment. Both options are good, what is most important is the way the swimming pool company will deliver the service and the final result. When choosing a swimming pool company, make sure to ask more about the specific equipment, techniques, and methods they utilize and decide if these meet your expectations and what you want.
Choosing a Swimming Pool Company: Contract
When you decide to hire a swimming pool company, always make sure they provide you with a contract in order to avoid possible issues and disappointment in future. However, always make sure to thoroughly read the contract and ensure you understand the payment method before you sign this contract with the swimming pool company. Be careful as a swimming pool company may ask for additional money and charge for additional services not mentioned in the contract. Everything you are paying for should be already mentioned in the contract provided by the swimming pool company. If something unexpected happens, the swimming pool company should always first discuss it with you. Make sure you stay within the guidelines of the contract.
Choosing a Swimming Pool Company: Pools
You probably already know this, but not all swimming pools are the same. It is the job of the swimming pool company to advice you on the best option you have, keeping in mind your requirements, desires, budget. When you work with a swimming pool company, always make sure to get a quote for the specific type of pool you are interested in.
Choosing a swimming pool company: Experience
Choosing a swimming pool company: References
Choosing a swimming pool company: Associations membership
Choosing a swimming pool company: Equipment
Choosing a swimming pool company: Contract
Choosing a swimming pool company: Pools