Recommended Swimming Pool Companies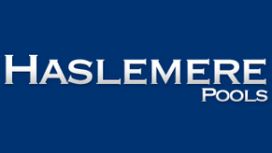 We understand that a swimming pool is a major purchase, and you have many options to consider and decisions to make. Through careful planning and offering helpful advice, Haslemere Pools are able to

ensure that you make the right decision when you purchase a pool. From that point on, you simply leave the work to us. Haslemere Pools manage the whole project on your behalf, from excavation to final commissioning, and we will always make it our duty to keep you informed every step of the way.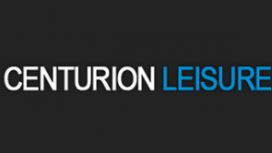 As leading swimming pool suppliers, we design and build pools of an exceptional quality. The installations are carefully monitored to ensure they meet our unrivalled high standards before handing over

to you for years of pleasure. Our team consists of installers, engineers and technicians and we pride ourselves in offering a personal service with practical support and expert advice on both pool installation and maintenance.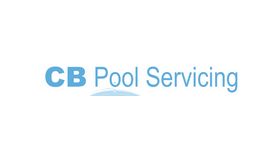 We've worked on hundreds of pools in Berkshire, Buckinghamshire, Oxfordshire, and the surounding areas. We specialise in design, construction, repairs, maintenance, tiling, swimming pool servicing,

chemical supply and DIY kits. CB Pool Servicing Ltd specialise in design, construction, repairs, maintenance, tiling, swimming pool servicing, chemical supply and DIY kits.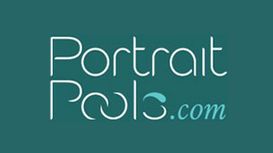 One of the country's top wet leisure experts, the team from Portrait Pools and Enclosures turns dreams into reality with sumptuous swimming pool design and construction in both residential and

commercial markets. State of the art moving floors and walls, hidden automatic covers and extravagant water features all top the 'must-have' list. Energy efficiency, mood effect lighting and remote controlled pool and spa features all appear on the wish list.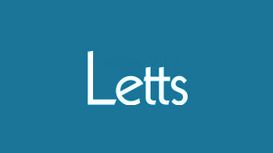 For over forty years, we have been well-established as one of the leading firms of swimming pool builders in Suffolk. We work extensively within a 45 mile radius of our base in Ipswich, helping both

domestic and commercial clients alike to transform their ideas for a new swimming pool into a beautiful, functional reality. We are very proud to announce that we won the Gold award for best pool design in 2014, and best commercial pool in 2015.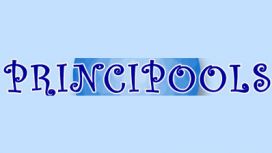 Principools is a swimming pool construction engineering company based in Crowborough, East Sussex, UK. We offer a full range of services from swimming pool construction, liner replacement, through to

filter supply. With expert advice, quality products with guarantee, backed up with good old fashioned service. Please contact Principools Swimming Pool Construction with any enquiries.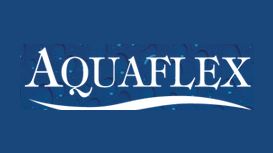 Aquaflex Ltd has been operating in the forefront of the swimming pool industry for many years. Its 22,000 square feet factory, situated in Salisbury Wiltshire is well known for the manufacture of

swimming pool liners and swimming pool covers. Aquaflex Ltd has enhanced its product range with the unique Abrisud low profile pool enclosure and their solid operational base can easily accommodate delivery and installation of pool enclosures throughout the UK.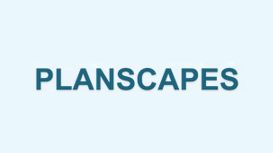 Want something, out of the box? No problem, Our Expert Installers Team will supply & Construct kit pools in a range of standard sizes complete with all the pipework, filtration, heating and

maintenance products you will need to begin enjoying your pool in the shortest timeframe possible.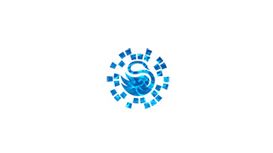 We carefully examined what was out there in the swimming pool market and got various companies to come and give us ideas and quotes for putting in a pool, and Surrey Swimming Pools were very helpful

with practical advice on where to site the pool, and their attention to detail was good. They also come and maintain the pool for us when we go away. We have been extremely happy with their services over the years.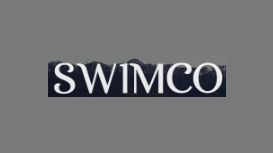 Our pools feature individual design with high levels of craftsmanship, each pool is tailor made to our client's unique needs. We pride ourselves in bringing the latest technology and innovations to

our clients, this winning combination has developed for almost 50 years to give the highest standards of excellence. We work with our clients from conception to ongoing pool care. Swimco offers a complete swimming pool service including maintenance of pools, spas, saunas and steam rooms.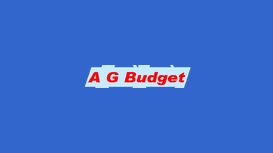 We supply all the best pool equipment, swimjets, spas, swimspas, whirlpools, hot-tubs, saunas, steam rooms, automatic and manual pool cleaners and covers, coping stones, tiles and mosaics, chemicals,

enclosures (from simple low price "domes" to luxurious structures), heating (gas, electric, oil, plus modern and economical heat pumps and solar heating), dehumidification, etc.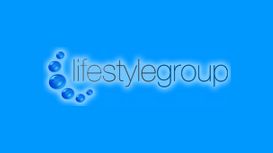 The company's first swimming pool was constructed in 1977 by the current Managing Director. Even in the early days with limited technology in the industry, the company's aim was to build a better than

average pool to the complete satisfaction and needs of the client, rather than an off the shelf package accepted at that time. This concept has remained the philosophy of the company to this day.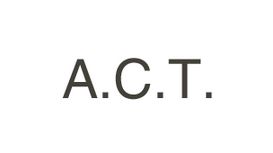 ukswimmingpoolcompany.co.uk
UK Swimming pools Ltd are a leading UK Swimming Pool Company who are experienced at the whole process of installing your swimming pool from your first ideas to your first swim. We are a family run

business that believes in the old-fashioned values of customer service and efficient, prompt delivery. To keep our company at the forefront of this industry we see every project we complete is an advert for our business and treat each installation with equal care and commitment.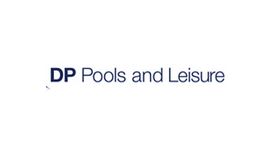 DP Pools and Leisure is a specialist Swimming Pool and Hot Tub installation, maintenance and repair company covering Plymouth, South Hams and South East Cornwall. We are a local company dedicated to

providing a friendly and professional service for all your swimming pool needs.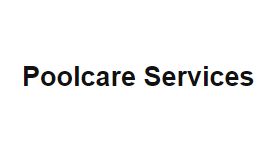 We are an experienced family run business, specialising in quality Swimming Pool, Spa & Sauna installations and maintenance. We maintain a friendly yet professional attitude towards our customers.

Unusually we restrict our area of work to Cheshire, North Shropshire, Staffordshire & the Manchester area so as to offer an unrivalled after sales service. This has been the mainstay of our business over the years.
---
Having or deciding to have a swimming pool at home is a luxury not everyone can enjoy and you are a lucky one if you are planning to have one built. However, one thing is for sure, it will take time and some thorough research to find the best swimming pool company, who will build the swimming pool of your dreams, do it on time and within your budget, minimize the stress and mess during the whole project. So when you have made the decision to purchase your swimming pool, you have made one great decision, but now it is time to think of where to find and how to choose the best swimming pool company. Here are some of the main things you want to consider when choosing the swimming pool company you want to work with. At the end of the day, choosing the right swimming pool company is very important and you want to take your time and not rush out this decision.
Choosing a Swimming Pool Company: Experience
One of the first and most important aspects you want to consider when choosing a swimming pool company is how long they have been in the industry and what is their experience. Although not necessarily a sign of professionalism, experience of the swimming pool company is definitely important and will give you the peace of mind they are doing something right in order to be established in the swimming pool company field for such a long time. Finding a well-established swimming pool company who has their own swimming pool company facilities or has been established in the field for a long time and has years of professional experience is very important and it will show you the swimming pool company can offer stability and commitment to the business and to the services they offer to each and every client. So every experienced and professional swimming pool company will be more than happy to share more about their experience with you and provide you with the peace of mind you are looking for, considering that the service of a swimming pool company is usually quite an investment. If a swimming pool company is not willing to share such information, this can be a major red flag, therefore we recommend you reconsider your options and look for other opportunities for hiring a reliable swimming pool company.
Choosing a Swimming Pool Company: References
Of course, a reliable and professional swimming pool company should be able to provide you with both recent and older references for your contact. This is a very important thing to ask for a swimming pool company because it will show you how other clients have experienced the job of the swimming pool company and if they recommend them. At the end of the day, a swimming pool company who is good at what they do and have nothing to hide from you as a client is a swimming pool company who will willingly provide you with references. A swimming pool company who delivers high-quality service will always meet your request with respect and provide you with the references you are asking for.
Choosing a Swimming Pool Company: Associations Membership
Of course, usually a professional and well-established swimming pool company will be a member of different trade and professional associations and organizations. If a swimming pool company decides to be involved in different trade associations and industry organizations, this can show you that they are committed to the industry and to delivering a high standard of services. When a swimming pool company is a member of such organizations, you can have the peace of mind that you are hiring a professional, who is willing to focus on your project entirely, invest their time, craftsmanship, and hard work into finishing a project that absolutely meets your needs, requirements, and desires.
Choosing a Swimming Pool Company: Equipment
When it comes to the service of a swimming pool company, there is a wide spectrum of technologies and equipment they can utilize in order to deliver a high-quality service. A swimming pool company can choose to work with more classic equipment and methods they have trusted for years. Or a swimming pool company may be more of an innovative specialist and keep up with all trends, working with high tech, cutting-edge modern equipment. Both options are good, what is most important is the way the swimming pool company will deliver the service and the final result. When choosing a swimming pool company, make sure to ask more about the specific equipment, techniques, and methods they utilize and decide if these meet your expectations and what you want.
Choosing a Swimming Pool Company: Contract
When you decide to hire a swimming pool company, always make sure they provide you with a contract in order to avoid possible issues and disappointment in future. However, always make sure to thoroughly read the contract and ensure you understand the payment method before you sign this contract with the swimming pool company. Be careful as a swimming pool company may ask for additional money and charge for additional services not mentioned in the contract. Everything you are paying for should be already mentioned in the contract provided by the swimming pool company. If something unexpected happens, the swimming pool company should always first discuss it with you. Make sure you stay within the guidelines of the contract.
Choosing a Swimming Pool Company: Pools
You probably already know this, but not all swimming pools are the same. It is the job of the swimming pool company to advice you on the best option you have, keeping in mind your requirements, desires, budget. When you work with a swimming pool company, always make sure to get a quote for the specific type of pool you are interested in.
Choosing a swimming pool company: Experience
Choosing a swimming pool company: References
Choosing a swimming pool company: Associations membership
Choosing a swimming pool company: Equipment
Choosing a swimming pool company: Contract
Choosing a swimming pool company: Pools